Another stern stock market crash warning was just issued from the International Monetary Fund (IMF), and it's fueling fear across global markets.
The IMF, an organization of 189 countries, is worried about the ripple effects should the United Kingdom vote to leave the European Union (EU).
A British vote to exit the EU, or "Brexit," could have significant and negative effects on the UK economy, the IMF said last Friday. The quickly approaching Brexit voting date is June 23.
Christine Lagarde, the IMF's managing director, said nothing positive could come from a Brexit. She cautioned a vote in favor of a Brexit could lead to a technical recession. Bank of England Governor Mark Carney shares a similar sentiment.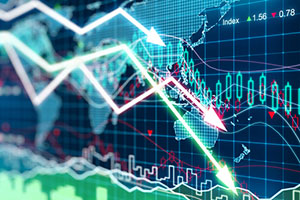 That has many investors worried that tensions overseas could lead to a 2016 stock market crash…
A Brexit vote would cause a "protracted period of heightened uncertainty" and "severe regional and global damage," the IMF warned. A spike in interest rates, extreme financial market volatility, and damage to London's revered status as a global financial hub are all likely outcomes.
Other concerns include falling stock prices, a plunge in real estate values, surging borrowing costs for businesses and households, and a steep drop-off in foreign investment.
The UK's economy could contract by 1% to 9% following a Brexit, according to the IMF's research. If the UK chooses to stay in the 28-country bloc next month, the IMF expects the economy to grow about 2% this year and around 2.25% in 2017.
And the issue isn't isolated to the United Kingdom. All global economies will be affected, which is what has sparked the stock market crash fears.
Atlanta U.S. Federal Reserve President Dennis Lockhart said last month that a vote for the UK to leave the EU might have destabilizing consequences for the world economy.
…click on the above link to read the rest of the article…