Home » Posts tagged 'theodore dalrymple'
Tag Archives:
theodore dalrymple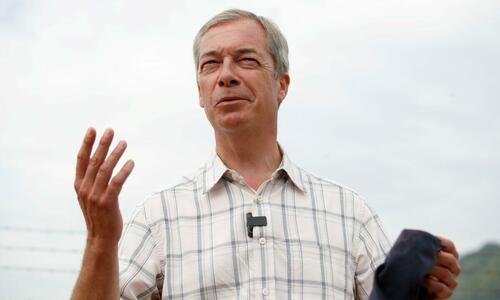 When the Berlin Wall fell, I naively supposed that freedom was now secure, that never again would the spectre of totalitarianism return to Europe. I failed to take into account what I should have known, that the thirst for power is at least as great as that for freedom. Freedom and power are forever locked into a kind of Manichaean struggle, as are good and evil, and the thirst for power is perfectly capable of making an instrument of supposed good causes.
History doesn't repeat itself, at least not in precisely the same way. The new totalitarianism doesn't resort to thugs in the street and the midnight knock on the door. It's somewhat more subtle than that, but nonetheless ruthless and dangerous for all its subtlety.
In Britain, a well-known politician, Nigel Farage, has had his bank account closed by a bank called Coutts that specializes in rich clients. It's owned by the much larger National Westminster Bank, whose largest single shareholder by far, since the banking crisis of 2008, is the British government.
Mr. Farage is a well-known figure, the scourge of the Euro-federalists, and probably more responsible than any other single person for the referendum vote in 2016 for Britain to leave the European Union. Like most public figures with both strong opinions and a strong personality, Mr. Farage is both widely admired and widely detested. If you ask someone about him, he's unlikely to answer, "On the one hand, on the other …"
…click on the above link to read the rest…