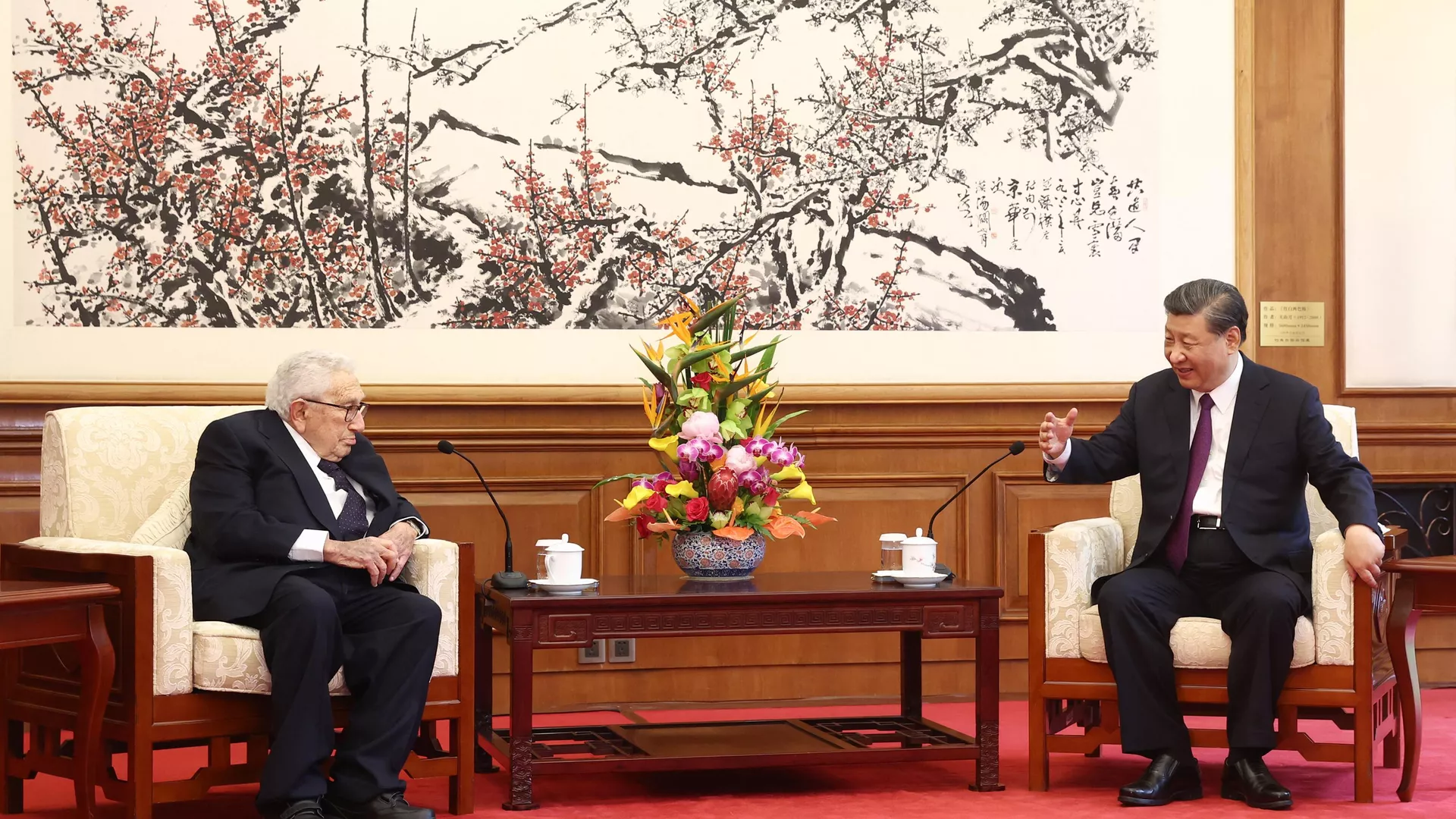 It was a photo op for the ages: a visibly well-disposed President Xi Jinping receiving centenarian "old friend of China" Henry Kissinger in Beijing.
Mirroring meticulous Chinese attention to protocol, they met at Villa 5 of the Diaoyutai State Guesthouse – exactly where Kissinger first met in person with Zhou Enlai in 1971, preparing Nixon's 1972 visit to China.
The Mr. Kissinger Goes to Beijing saga was an "unofficial", individual attempt to try to mend increasingly fractious Sino-American relations. He was not representing the current American administration.
There's the rub. Everyone involved in geopolitics is aware of the legendary Kissinger formulation: To be the US's enemy is dangerous, to be the US's friend is fatal. History abounds in examples, from Japan and South Korea to Germany, France and Ukraine.
As quite a few Chinese scholars privately argued, if reason is to be upheld, and "respecting the wisdom of this 100-years-old diplomat", Xi and the Politburo should maintain the China-US relation as it is: "icy".
After all, they reason, being the US's enemy is dangerous but manageable for a Sovereign Civilizational State like China. So Beijing should keep "the honorable and less perilous status" of being a US enemy.
The World Through Washington's Eyes
What's really going on in the back rooms of the current American administration was not reflected by Kissinger's high-profile peace initiative, but by an extremely combative Edward Luttwak.
Luttwak, 80, may not be as visibly influential as Kissinger, but as a behind the scenes strategist he's been advising the Pentagon across the spectrum for over five decades. His book on Byzantine Empire strategy, for instance, heavily drawing on top Italian and British sources, is a classic.
Luttwak, a master of deception, reveals precious nuggets in terms of contextualizing current Washington moves. That starts with his assertion that the US – represented by the Biden combo – is itching to do a deal with Russia.
…click on the above link to read the rest…