Home » Posts tagged 'species'
Tag Archives:
species
You could probably say I'm sympathetic to the schoolchildren protesting against climate change, and I'm sympathetic to Alexandria Ocasio-Cortez and her call for a Green New Deal. Young people are the future, and they deserve a voice about that future. At the same time, I'm also deeply skeptical about their understanding of the issues they talk about.
In fact, I don't see much understanding at all. I think that's because they base their comprehension of the world they've been born into on information provided by the very people they're now protesting against. Look kids, your education system sucks, it was designed by those destroying your planet, you need to shake it off and get something better.
But I know what you will do instead: you're going to get the 'proper' education to get a nice-paying job, with a nice car (green, of course) and a nice house etc etc. In other words, you will, at least most of you, be the problem, not solve it. And no shift towards wind or solar will make one iota of difference in that. Want to improve the world? Improve the education system first.
Climate change is just one of an entire array of problems the world faces, and in the same way the use of fossil fuels is just one of many causes of these problems. And focusing on only one aspect of a much broader challenge simply doesn't appear to be a wise approach, if only because you risk exacerbating some problems while trying to fix others.
…click on the above link to read the rest of the article…
– Half Earth's Wildlife Gone, Governments Meet to Save the Rest | Environment News Service.
PYEONGCHANG, South Korea, October 14, 2014 (ENS) – Global wildlife populations have declined, on average, by 52 percent in the 40 year period since 1970, reports the global conservation nonprofit WWF. Habitat loss and degradation are the greatest threats to biodiversity, with exploitation of wildlife and climate change close behind.
Released ahead of the ongoing 12th Conference of the Parties to the Convention on Biological Diversity (COP12) now taking place in Pyeongchang, the WWF's Living Planet Report 2014 is based on the Living Planet Index, which measures more than 10,000 representative populations of mammals, birds, reptiles, amphibians and fish.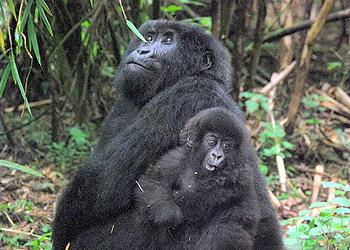 Freshwater species have suffered losses almost double that of land and marine species. Most of these biodiversity declines are happening in tropical regions, with Latin America enduring the most dramatic drop in species.
…click on the link above to read the rest of the article…