Home » Posts tagged 'rebuilding'
Tag Archives:
rebuilding
Don't despair: we will fight back, and, eventually, return stronger than before.
Yes, it's dark. Darker, arguably, than at any point since the Second World War. We have a government not of conservatives, but of the radical right, who will now seek to smash the remaining restraints on capital and those who accumulate it. They will take their sledgehammers to our public services and our public protections. They cheated and lied to assist their victory; they will cheat and lie even more to implement their programme.
They are led by a man who has expressed overtly racist views, who won't hesitate to stir up bigotry and xenophobia whenever he runs into trouble, scapegoating immigrants, Muslims, Romani Gypsies and Travellers, the poor and the weak. They will revel in outrage and affront, using every attack on common decency to normalise the unacceptable. This government has no vision for the country, only a vision for the oligarchs to whom it is bound, onshore and offshore.
So I don't want to minimise the scale and horror of what we face. But documenting it is one task; the other is resisting it. Here, roughly and briefly, is an outline of how we might begin. I am as tired and shocked and frazzled as you are, so please forgive me if I have missed some essential elements.
First, we must park the recriminations and blame. We need to be fully occupied fighting the government and its backers, not fighting each other. Solidarity is going to be crucial over the coming months. We should seek, wherever possible, to put loyalty to party and faction aside, and work on common resolutions to a crisis afflicting everyone who wants a kinder, fairer, greener nation.
…click on the above link to read the rest of the article…
Almost lost in all the dollar estimates of property damage is the human loss, suffering and stress.
I am not an expert in repairing flood damage, or in dealing with insurance companies, FEMA or all the other pieces that will go into homeowners getting the funding needed to repair or rebuild their homes.
But I do know a bit about construction after 44 years in the field, and I have been soberly reflecting on the many hurdles that face everyone involved in restoring / repairing tens of thousands of homes, more or less all at the same time.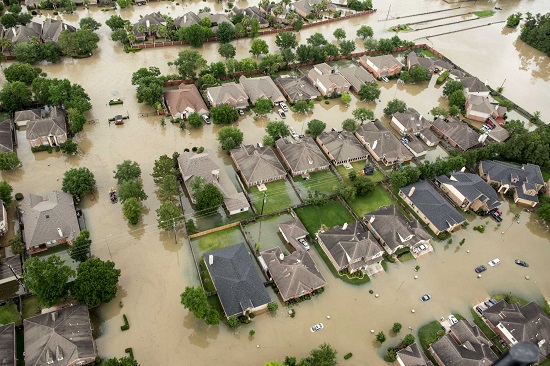 Preliminary estimates set the number of flood-damaged homes in Houston at around 100,000. More recent estimates put the number at around 40,000.
No one yet knows how many homes in Florida have been damaged by Hurricane Irma, but the number will undoubtedly be a big one.
Here are some semi-random thoughts on the challenges of repairing/rebuilding so many dwellings in as short a period of time as possible:
1. The average cost of homes in Houston is reportedly around $300,000. Many coastal areas in Florida are similarly valued. Just as a guess, many of the affected homeowners probably have mortgages in the $200,000 range.
It's been reported that only 1 in 6 in the affected areas of Houston have flood insurance, suggesting 85% of those whose homes were rendered unlivable will need to borrow money to fund the repairs.
It seems federal agencies offer homeowners loans for this purpose, or access to what is effectively a second mortgage.
If the repaired home will be worth $300,000–questionable, perhaps, for those houses which have been repeatedly flooded by lesser storms–then how much money will homeowners be willing to borrow to keep the home?
…click on the above link to read the rest of the article…