Home » Posts tagged 'philadelphia energy solutions'
Tag Archives:
philadelphia energy solutions
Following a massive fire at a Philadelphia refinery that sent gas prices higher across the Northeast, Philadelphia Energy Solutions LLC has filed for bankruptcy protection as the fuel-making company grapples with the aftermath of a June explosion and fire at its oil refinery that forced it to shut operations.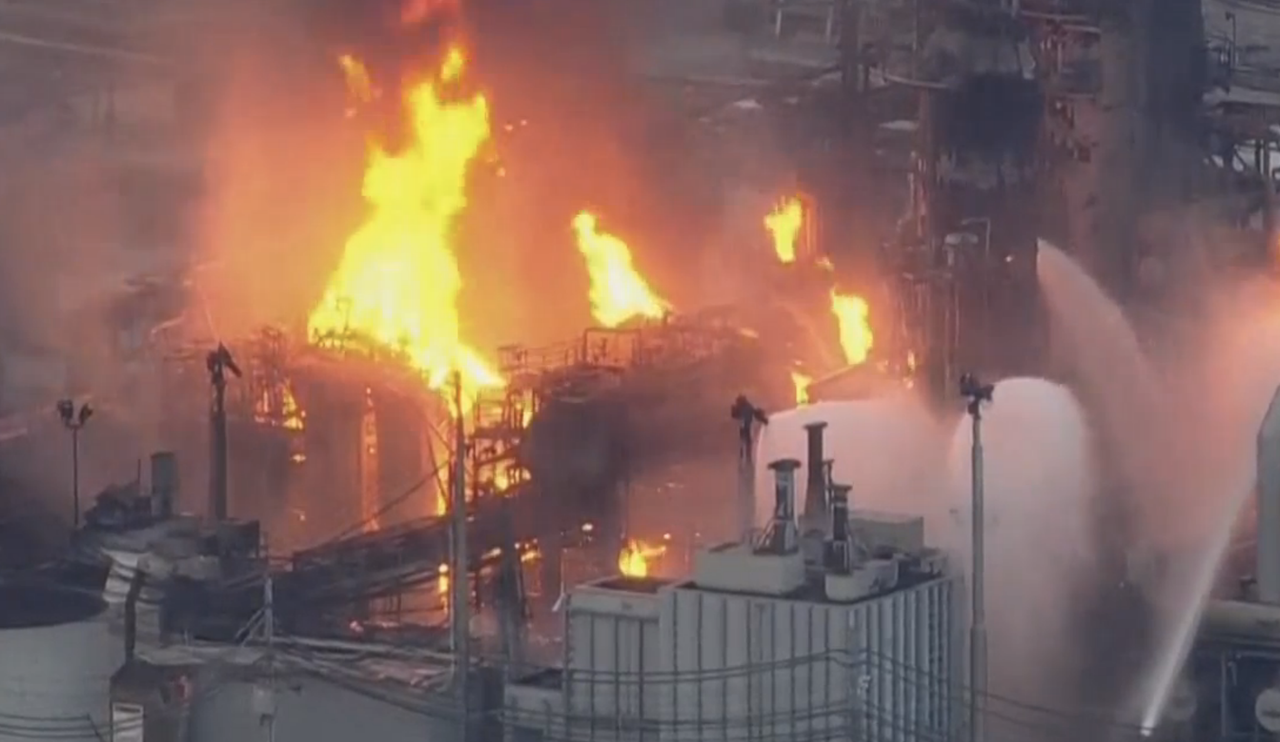 Now, for the second time in two years, the company has filed a Chapter 11 petition at the US Bankruptcy Court for the District of Delaware, BBG reports. It only just emerged from Chapter 11 in August 2018. But this time, its estimated liabilities are as high as $10 billion, according to the filings.
Last month, a leak at an alkylation unit, which is used to make high-octane gasoline, triggered an explosion that started a massive fire at the refinery, which forced the halt of activity at the refinery's Girard Point section. The Point Breeze section, which had been running at a reduced rate, has likely run out of crude.
The East Coast's largest oil refiner said in June that it was dismissing more than 1,000 workers and shutting its plant, which could process 335,000 barrels of crude oil a day.
The company had also been been putting the finishing touches on $150 million of DIP financing from owners and existing lenders, a person with knowledge of the matter said earlier this month.
The loan will allow the refinery to shut down safely, while pursuing $1.25 billion of insurance claims, the individual said.
Watch footage of the fire below:
A unit of Dallas-based Trinity Industries Inc. holds the largest unsecured claim, of almost $4.1 million, the court filings show. Other claims are held by CSX Transportation Inc. and BNSF Railway.
Following the explosion and subsequent inferno at Philadelphia Energy Solutions' oil refinery last week, its alkylation unit has been "completely destroyed". After fire tore through the east coast's largest refinery, workers are now getting a chance to finally assess some damage that will hamper the normal production of fuel going forward.
According to Reuters, the refinery could remain shut down for an extended period of time even though NBC Philadelphia reported on Sunday that the blaze had finally been extinguished and air quality testing in the area was taking place. Philadelphia Deputy Fire Commissioner Craig Murphy said that the cause of the fire remained unclear on Friday, but reports did say that "the gas valve that had been fueling the blaze was shut off and the tank involved in the explosion was isolated".Following the plume from the explosion – NBC Philadelphia
So far, air quality testing has not found anything unsafe, according to officials.
After a leak in an alkylation unit, an explosion sent the complex ablaze, forcing the Girard Point section of the refinery to shut down. The Point Breeze section had already been under repair due to a fire earlier this month. Due to the fact that it is a chemical fire, officials said last week that it could burn for a lengthy amount of time.
@6abc @CBSPhilly @FOX29philly Philadelphia energy Solutions Refining Complex at about 4:15 am
Four staff members are reported to have suffered minor injuries as a result of the explosion. Mayor Jim Kenney said: "My initial reaction was 'Damn, this is bad. It was a frightening scene. I'm thankful that no one got killed or seriously injured."
"We will see what the federal and state authorities say, if that's what is called for that's what we will do," Kenney continued.
 …click on the above link to read the rest of the article…