The OPEC charts below were created with data from the OPEC Monthly Oil Market Report. The PDF File can be downloaded from here: OPEC MOMR All OPEC data is through April 2018 and is in thousand barrels per day.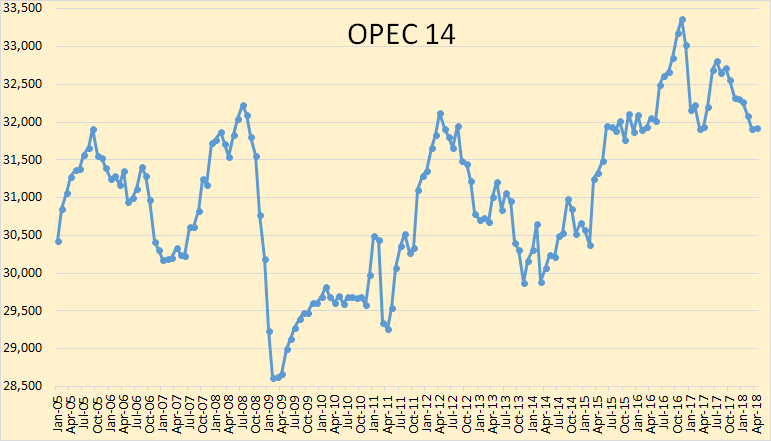 There was little change in OPEC production in April.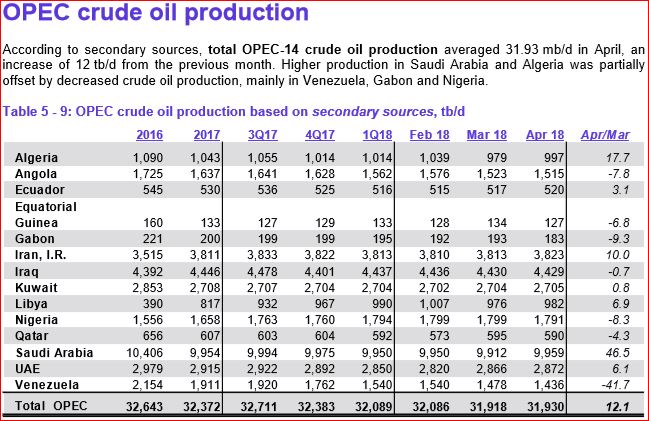 OPEC production was  up 12,000 barrels per day in April but that was after February production had been revised down by 74,000 bpd and March production revised down by 39,000 bpd.
I am going to forgo commenting on each country unless there is something dramatic happening.