Home » Posts tagged 'going rogue'
Tag Archives:
going rogue
Listen carefully. That is the sound of going rogue – and bond yields further through the floor.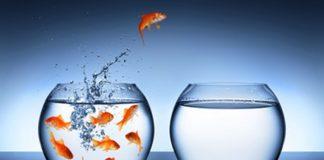 Yesterday UK PM Boris Johnson announced he is going to prorogue–or close–Parliament, meaning that when MPs come back to sit next week they will only do so briefly, and will then not return until 14 October, when there will be a new Queen's Speech to launch BoJo's slate of legislation as the new PM. So far, so technical. Yet what this effectively means is that there will be a very narrow window next week, and then a slightly larger one in the final two weeks of October, for Parliament to act to prevent Hard Brexit on Halloween.
This is explosive and unprecedented stuff, politically. The British constitution is largely unwritten and so allows wiggle room, and the government insists they have checked the legality of all they are proposing; nonetheless, as the press and opposition note, it smells awful. This is clearly a case of Erskine May (the 'parliamentary bible' that looks and sounds like it belongs in a Harry Potter tale) turning into Erskine Maybe or Erskine Might.
Indeed, BoJo is being accused of a "coup", a "constitutional outrage", an "abomination", and of being a "tinpot dictator", though this being the UK, perhaps that should be "teapot"; but there is not just tea but a genuinely revolutionary atmosphere brewing. Bob Kerslake, former head of the civil service, is quoted in the Guardian as stating:
"We are reaching the point where the civil service must consider putting its stewardship of the country ahead of service to the government of the day."
…click on the above link to read the rest of the article…