Home » Posts tagged 'dutch supreme court'
Tag Archives:
dutch supreme court
In a move that has "put the rest of the world on notice," the Dutch Supreme Court has upheld a landmark climate change ruling that requires the Dutch government to accelerate cuts of carbon emissions.
It was called an "immense victory for climate justice," according to AP.
The Supreme Court upheld lower court rulings that the severity of the climate change crisis demanded greenhouse gas reductions of at least 25% by 2020, according to the Guardian. This is higher than the 17% drop in emissions that was planned by Mark Rutte's liberal administration.
The ruling was greeted with cheers in the courtroom an will act as a tailwind for similar cases worldwide. Similar cases are being planned in places like Norway, New Zealand, Uganda and the UK. 
Marjan Minnesma of the Dutch Urgenda Foundation said: "I am extremely happy that the highest court in the Netherlands has confirmed that climate change is a real, severe problem and that government should do what they themselves have declared for more than 10 years is necessary, namely between 25% and 40% reduction of CO2."
Jesse Klaver, the leader of the Dutch Greens, said of the original ruling that it was "historic news" and said "Governments can no longer make promises they don't fulfil. Countries have an obligation to protect their citizens against climate change. That makes this trial relevant for all other countries."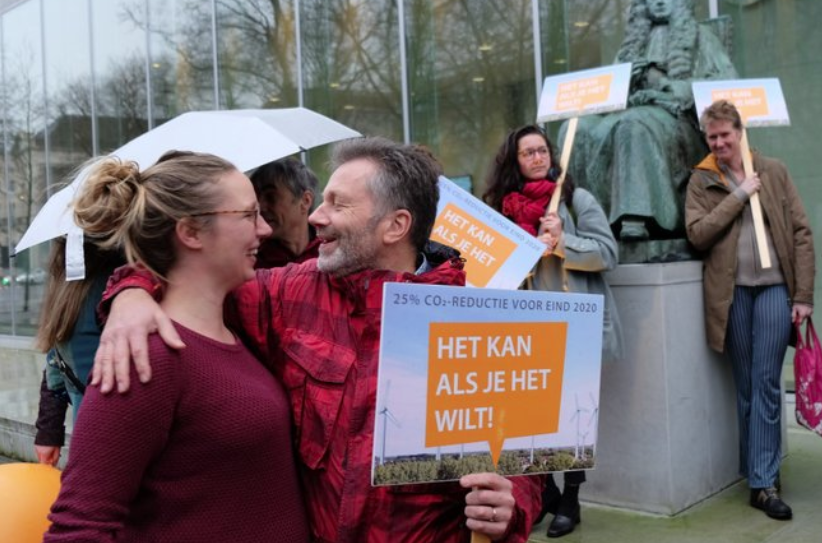 To comply with the ruling, one new coal plan would have to be shut down. The state had argued that the judges were "sidelining democracy" by trying to force the policy change.
But Judge Tan de Sonnaville was unconvinced, ruling: "Climate change is a grave danger. Any postponement of emissions reductions exacerbates the risks of climate change. The Dutch government cannot hide behind other countries' emissions. It has an independent duty to reduce emissions from its own territory."
…click on the above link to read the rest of the article…