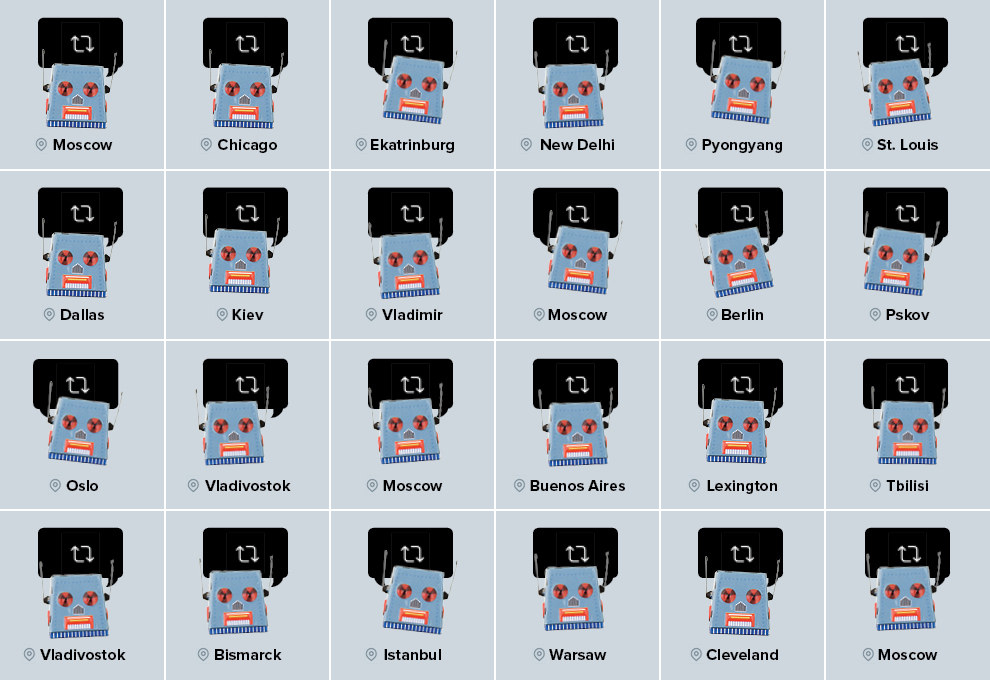 By now you know the drill: massive news event happens, journalists scramble to figure out what's going on, and within a couple hours the culprit is found — Russian bots.
Russian bots were blamed for driving attention to the Nunes memo, a Republican-authored document on the Trump-Russia probe. They were blamed for pushing for Roy Moore to win in Alabama's special election. And here they are wading into the gun debate following the Parkland shooting. "[T]he messages from these automated accounts, or bots, were designed to widen the divide and make compromise even more difficult," wrote the New York Times in a story following the shooting, citing little more than "Twitter accounts suspected of having links to Russia."
This is, not to mince words, total bullshit.
The thing is, nearly every time you see a story blaming Russian bots for something, you can be pretty sure that the story can be traced back to a single source: the Hamilton 68 dashboard, founded by a group of respected researchers, including Clint Watts and JM Berger, and currently run under the auspices of the German Marshall Fund.
But even some of the people who popularized that metric now acknowledge it's become totally overblown.
"I'm not convinced on this bot thing," said Watts, the cofounder of a project that is widely cited as the main, if not only, source of information on Russian bots. He also called the narrative "overdone."
The dashboard monitors 600 Twitter accounts "linked to Russian influence efforts online," according to its own description, which means the accounts are not all directly traced back to Kremlin efforts, or even necessarily to Russia. "They are not all in Russia," Watts said during a phone interview last week.
…click on the above link to read the rest of the article…