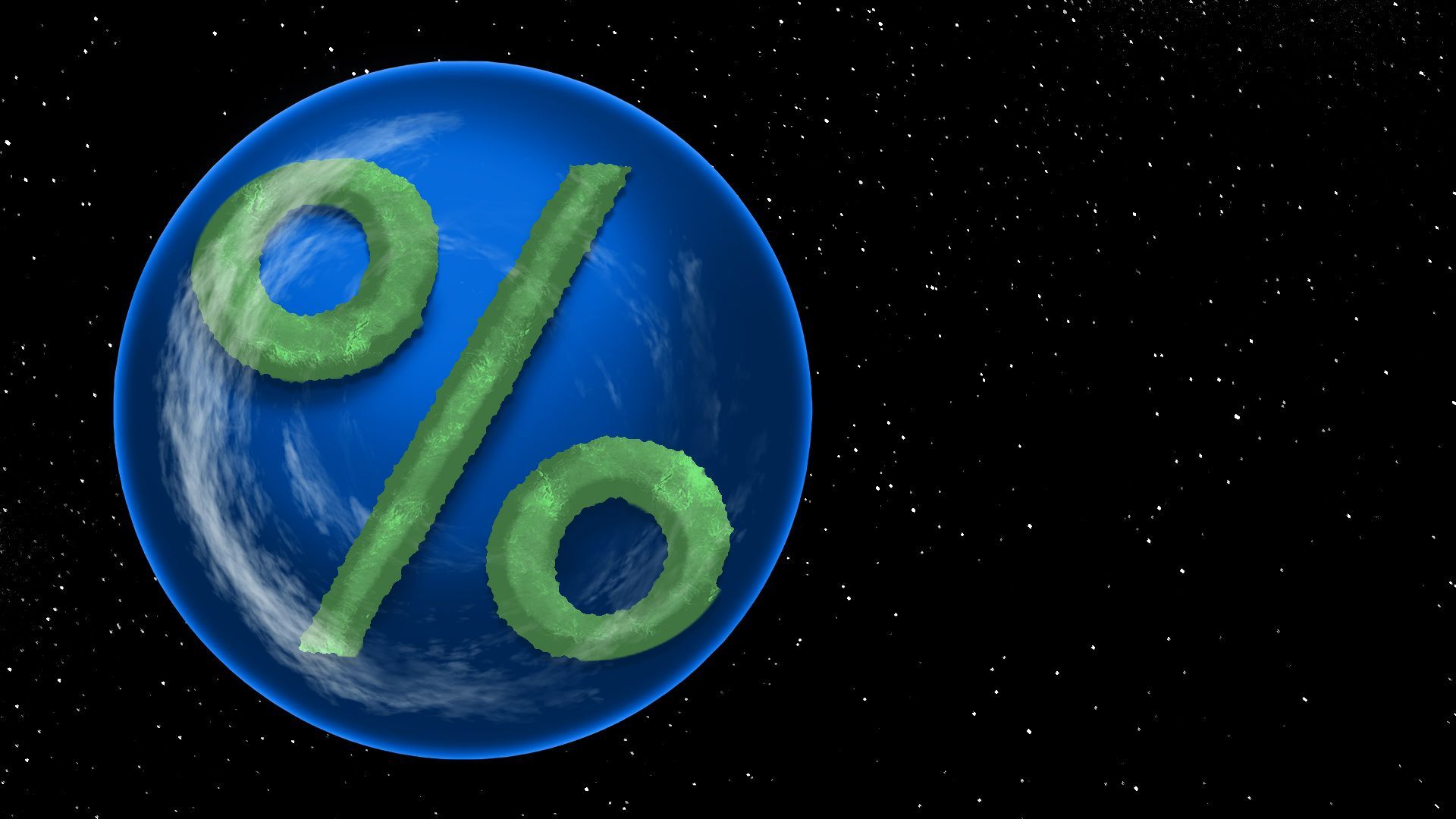 Staggeringly high government debt levels around the globe may stick — a huge shift from previous years that could come despite the warnings of economic damage this dynamic may cause.
Why it matters: Aging populations, worsening partisanship, steepening interest rates and other factors could make it less feasible for governments to reduce their debt — even if they want to.
What they're saying: "[D]ebt reduction, while desirable in principle, is unlikely in practice," International Monetary Fund economist Serkan Arslanalp and University of California, Berkeley, professor Barry Eichengreen write in a new paper.
Ballooning government debt worldwide won't decline significantly in the coming years as in decades past, they argue. "Countries are going to have to live with this new reality as a semipermanent state."
Details: The paper, presented Saturday before global central bankers and leading economists at the Kansas City Fed's Jackson Hole conference, says a collision of new forces will make it difficult to trim debt.
Demographics: Aging populations mean governments must spend more on health care and pensions.
Green transition: In the U.S. and elsewhere, governments are ramping up spending to finance the transition to a greener economy.
Interest rates: Higher borrowing costs mean any growing debt load will get even more expensive to service. (Meanwhile, inflating the debt away is not a "sustainable route to reducing high public debts," the authors note.)
Politics: Political polarization and divided government make long-lasting policy arrangements to trim the debt— raising taxes or cutting spending— "even more challenging than in the past," the authors write.
Of note: Stronger-than-expected economic growth — caused by, say, a larger increase in productivity — could stabilize debt-to-GDP ratios.
…click on the above link to read the rest…