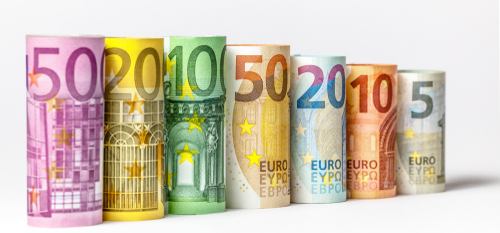 I have warned that Europe is the epic center for the decline and fall of Western Culture and economic strength. While the US has not yet joined Europe, the Democrats are licking their lips and trying desperately to figure out how to kill cash forcing everything to be digital in search of cash. In Europe, 18 EU countries are now restricting the use of cash and they are desperately trying to terminate cash all for control and taxes. Now it is just presumed that paying in cash means you are engaged in money laundering for that definition has been expanded to just tax avoidance.
Once upon a time, Belgium had an upper limit of €15,000 for transactions in cash. In 2012, they lowered that to €5,000, and then in 2014, they brought it down to €3,000. Bulgaria has outlawed cash payments of around €5,100 euros (10,000 Bulgarian levs) since 2016. A proposed law that has been pending since 2017 will lower that to just €500. The central bank informed the politicians it would not comply with such a low limit. The politicians even went as far as the use of the 500 euro note would have been a punishable criminal offense.
Over in Denmark since July 1, 2021, any payment of up to about 2,700 euros (20,000 Danish kroner [DKK]) is allowed whereas the previous limit was DKK 50,000 since 2013. Prior to that, the limit was from 2006 was DKK 100,000 and once more they claim this is all about combatting money laundering and the financing of terrorism.
France, the origin of communist theory, has been trying to outlaw cash for years. Today, a cash payment limitation stands at €1,000 since 2015. That was lowered from a limitation of €3,000 which was implemented in 2010. In Greece, as of the end of 2016, the upper limit on cash was just €500…
…click on the above link to read the rest of the article…