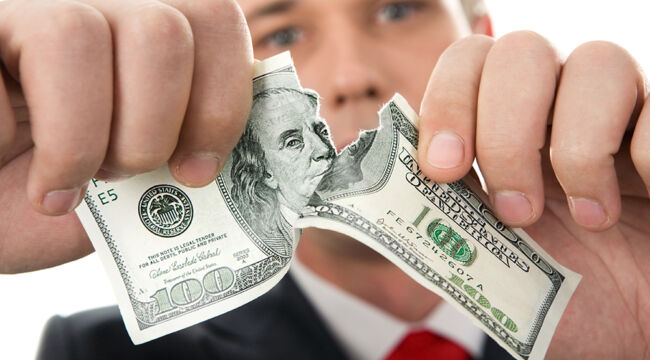 With so much news about an economic reopening, a border crisis, massive government spending and exploding deficits, it's easy to overlook the ongoing war on cash.
That's a mistake because it has serious implications not only for your money, but for your privacy and personal freedom, as you'll see today.
Cash prevents central banks from imposing negative interest rates because if they did, people would withdraw their cash from the banking system.
If they stuff their cash in a mattress, they don't earn anything on it; that's true. But at least they're not losing anything on it.
Once all money is digital, you won't have the option of withdrawing your cash and avoiding negative rates. You will be trapped in a digital pen with no way out.
What about moving your money into cryptocurrencies like Bitcoin?
Governments Won't Surrender Their Monopoly Over Money
Let's first understand that governments enjoy a monopoly on money creation, and they're not about to surrender that monopoly to digital currencies like Bitcoin.
Libertarian supporters of cryptos celebrate their decentralized nature and lack of government control. Yet, their belief in the sustainability of powerful systems outside government control is naïve.
Blockchain does not exist in the ether (despite the name of one cryptocurrency), and it does not reside on Mars.
Blockchain depends on critical infrastructure, including servers, telecommunications networks, the banking system, and the power grid, all of which are subject to government control.
But governments know they cannot stop the technology platforms on which cryptocurrencies are based. The technology has come too far to turn back now.
So central governments don't want to kill the distributed ledger technology behind cryptos. They've been patiently watching the technology develop and grow — so they could ultimately control it.
Anyone who controls the money controls political power, the economy, and people's lives.
…click on the above link to read the rest of the article…