'Project Wide Awake' files obtained by The Tyee show efforts to secretly buy and use powerful surveillance tools while downplaying capabilities.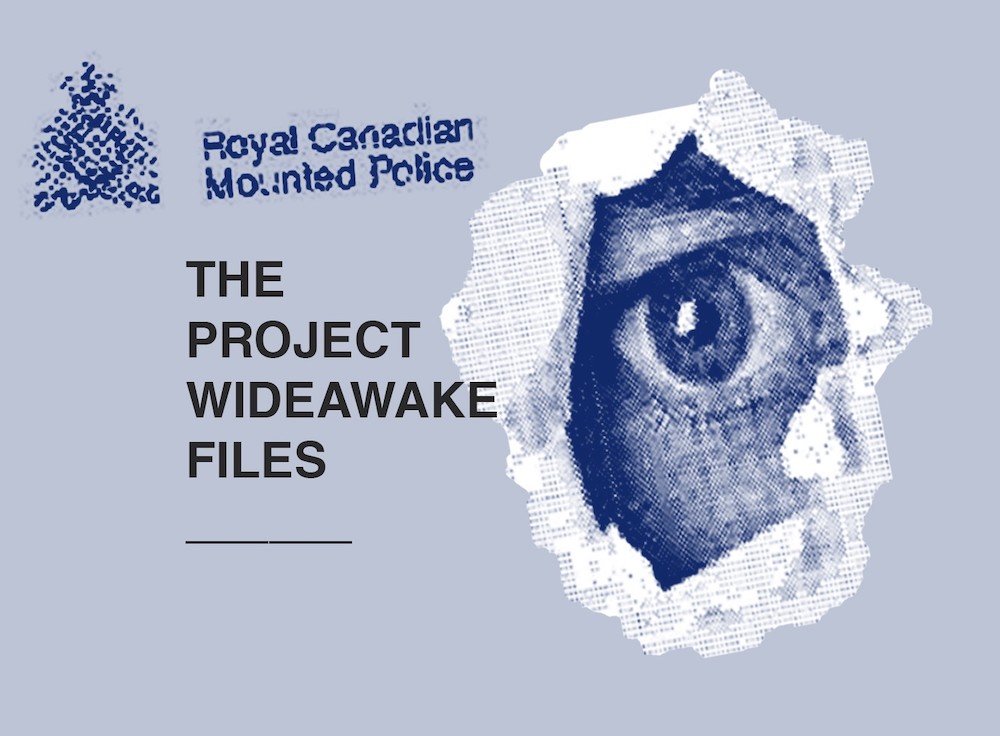 A 3,000-page batch of internal communications from the RCMP obtained by The Tyee provides a window into how the force builds its capabilities to spy on internet users and works to hide its methods from the public.
The emails and documents pertain to the RCMP's Tactical Internet Operation Support unit based at the national headquarters in Ottawa and its advanced web monitoring program called Project Wide Awake.
The files include an internal RCMP presentation that contradict how the force has characterized Project Wide Awake to Canada's privacy commissioner and The Tyee in past emails. A slide labels the program's activities "Social Media Surveillance," despite the RCMP having denied that description applied.
Communications show one high-level officer blasting the project before leaving the RCMP for Chinese tech firm Huawei.
Other members were jokingly dismissive of public concerns about privacy violations — a training slide for the project says: "You have zero privacy anyway, get over it."
In seeking contract renewals and wider capabilities, the RCMP claimed its spying produced successful results, including finding online a "direct threat" to Prime Minister Justin Trudeau.
The documents reveal the RCMP:
Gained permission to hide sole-source contracts for Project Wide Awake from the public through a "national security exception."
Discussed "tier three" covert operations involving the use of proxies — intermediary computers located elsewhere — to hide RCMP involvement with spying activities.
Purchased software with an aim to search "Darknet," which it defined to include "private communications" and those from "political protests."
…click on the above link to read the rest of the article…