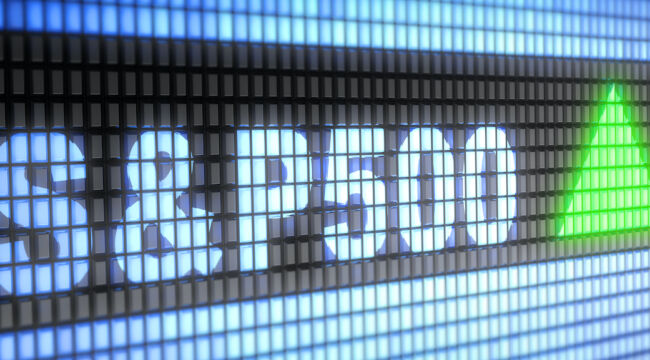 The stars are back in their courses. The angels are back in the heavens. And the Perfections are back within sight…
For merely 148 trading days after bottoming… the S&P returned to record heights today.
The index closed the day at 3,389 — eclipsing its February 19 height of 3,386.
Thus Jerome Powell's maniacal persistence has yielded a reward truly fantastic. He has successfully reflated the bubble.
The Federal Reserve has itself become the market.
Shannon Saccocia, Boston Private's chief investment officer:
Equity markets are reflecting the massive monetary and fiscal stimulus that has been injected over the past four months… the rationale to diversify away from risk assets is hard to pinpoint.
For many the rationale to diversify away from risk assets is indeed hard to pinpoint…
No Longer Considered a Bear Market Rally
Bank of America has concluded its August Global Fund Manager survey. This survey revealed that:
The majority of professional investors no longer believe this market spree represents a bear market rally.
It is as genuine as gold itself, they believe.
What is more, 31% of those surveyed believe it is "early cycle" — the highest percentage since the financial crisis.
Meantime, Deutsche Bank reports, "companies have already restarted buybacks or are considering doing so."
Buybacks were of course a primary source of helium for the bubble presently reflating.
And the Federal Reserve's artificially depressed rates opened the taps…
Corporations Take on More Debt Than Ever
These exorbitantly low rates enabled corporations to pile on cheap debt.
With this debt they often purchased their own stock… which reduced shares outstanding… and raised the price per share.
That is, corporations often took on debt to conduct financial sorcery.
And now — as Deutsche Bank reports — the sorcerers are at their tricks again.
…click on the above link to read the rest of the article…