Waste from diesel spills by Coastal GasLink and RCMP is being dumped in local landfill.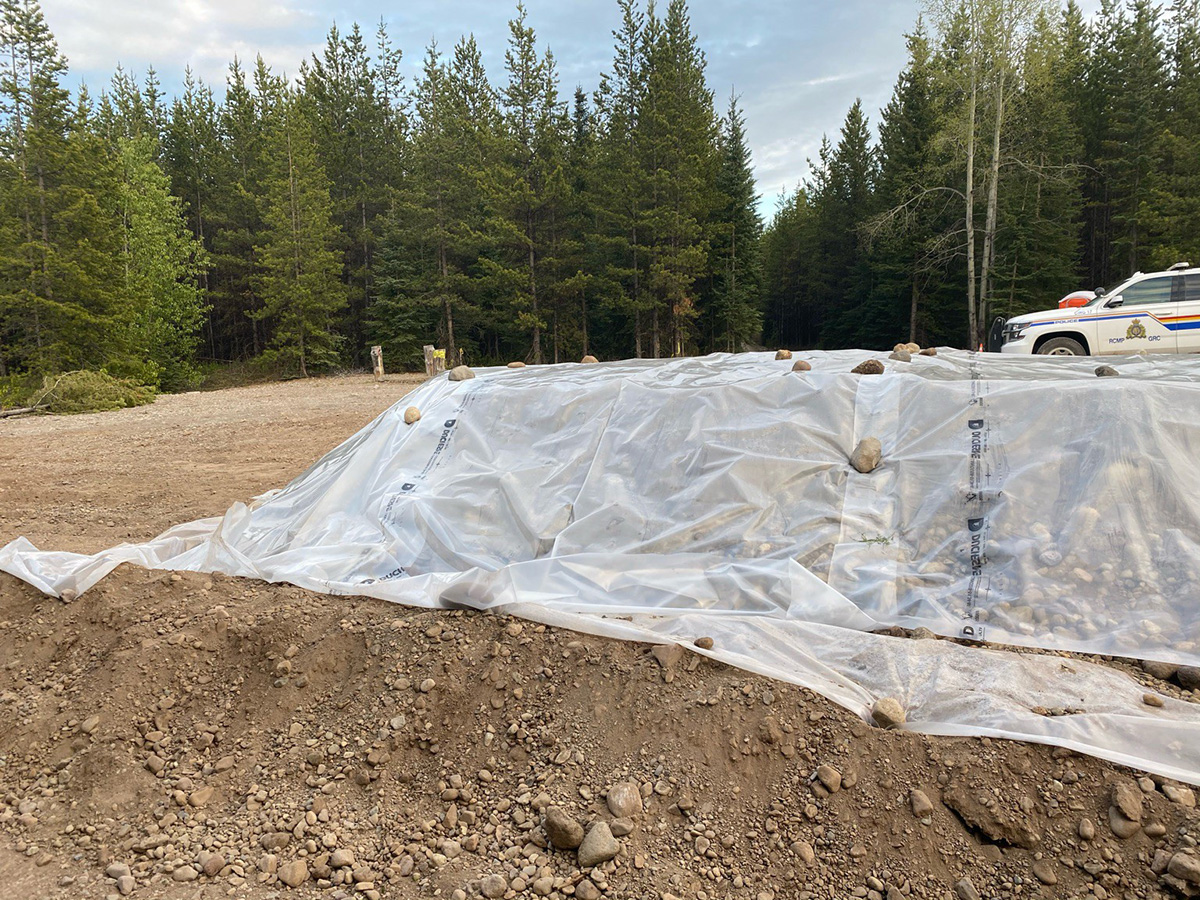 Efforts to clean up diesel spills by the RCMP and Coastal GasLink in Wet'suwet'en territory risk spreading the contamination, the First Nation has warned.
Mike Ridsdale, environmental assessment co-ordinator for the Office of the Wet'suwet'en, the central office for the nation, said the waste is being moved to a nearby landfill where it will still pose a threat.
"We've had two spills where the contaminants were knowingly moved into another watershed and are now threatening our water," Ridsdale said. "This is unacceptable to the Wet'suwet'en, and our yintah (territory) should not suffer from this poorly designed remediation."
Government officials are defending the transfer of 2,351 tonnes of contaminated soil and gravel to a nearby landfill instead of a site farther away that's designed to take hazardous waste.
The materials came from two separate spills, one at a Coastal GasLink work camp and the other at the RCMP Community-Industry Safety Office, both south of Houston on the Morice West Forest Service Road.
Police established the remote detachment to monitor potential conflicts over the building of Coastal GasLink's natural gas pipeline, which is opposed by Wet'suwet'en hereditary chiefs.
Each spill is estimated at about 500 litres. The spill at the RCMP detachment occurred about 100 metres from the Morice River.
The contaminated soil is being taken to the Knockholt Landfill east of Houston, which is within a kilometre of the Bulkley River. According to the Regional District of Bulkley-Nechako's website, the landfill is suitable for residential, commercial and institutional waste, including food, wood, animal carcasses and scrap metal. Industrial waste is not accepted.
…click on the above link to read the rest of the article…