As Cargill prepares to reopen, voices from the frontlines of Canada's largest COVID-19 outbreak.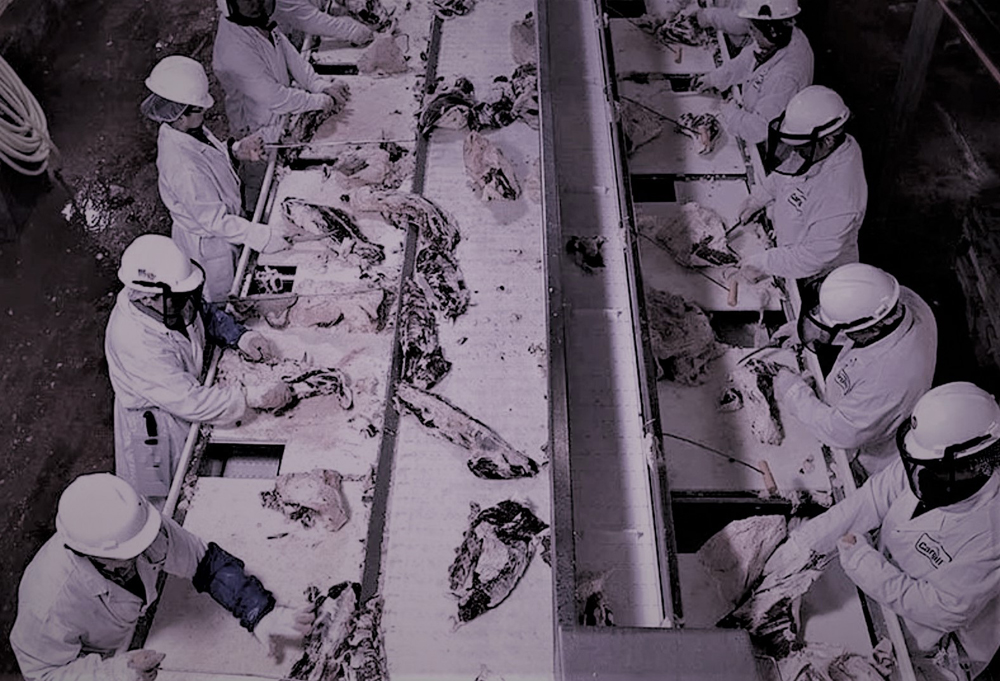 They fear the virus. They are concerned about the futures. They worry for their communities.
And they say neither the government nor two foreign-owned companies, which account for 70 per cent of the nation's beef slaughtering capacity, are doing enough to ensure their safety.
They say the companies didn't provide adequate protective gear for the people who butcher Canada's beef until it was too late.
The Tyee interviewed five Alberta employees of two meat plants, parts of different international conglomerates. The people interviewed are members of a largely immigrant work force that speaks dozens of languages and now finds itself at the centre of the largest COVID-19 outbreak in Canada.
Those who work at the JBS meat-processing plant in Brooks wondered why it has never shut down in order to do a thorough disinfection and increase its safety measures.
Those who work at the Cargill meat-packing plant in High River said the company has lied about the protections provided, as well as compensation paid.
As one shared, "Why did this virus spread? It came from the fabrication floor where there is no airflow, and we are working elbow to elbow and there is no distancing. Where are the safety precautions? They said they did the safety precautions. No they didn't."
Now that worker and others fear returning to work when the Cargill plant reopens Monday. Among that plant's employees, 921 out of 2,000 are now infected. At least seven workers are in hospital and five are in intensive care. One Cargill worker and a close contact have died.
…click on the above link to read the rest of the article…