Summary:
The energy sector has lost extraordinarily $1.15trn in market value this year as oil prices have plunged to almost unimaginable levels.

In this equity update we provide investors with different ways to play the havoc in the energy sector. We also take a look at earnings this week with especially Carnival earnings being the most interesting to watch as the cruise industry is in a severe crisis due to COVID-19.

Lastly, we focus on consumer credit and the apparent weakness observed in China and how that could be a forewarning of what to come in the US and Europe. As a result we recommend investors to add Mastercard and American Express to their watchlists.
The global energy sector has been punched in the gut by first a slowing economy last year and then this year by an oil price war between Russia and Saudi Arabia. Making things worst the sector is now experiencing an abrupt 20% oil demand reduction equivalent to 20mn barrels a day or the entire consumption of the US. The oil futures curve is in steep contango as the active contract in Brent today went below $23/brl and stories have recently surfaced that physical oil is being transacted at $8/brl and oil storage is running out of capacity. As we talked about on our Market Call this morning the constraint on physical storage and ongoing demand destruction could push the front-end of oil futures down even further.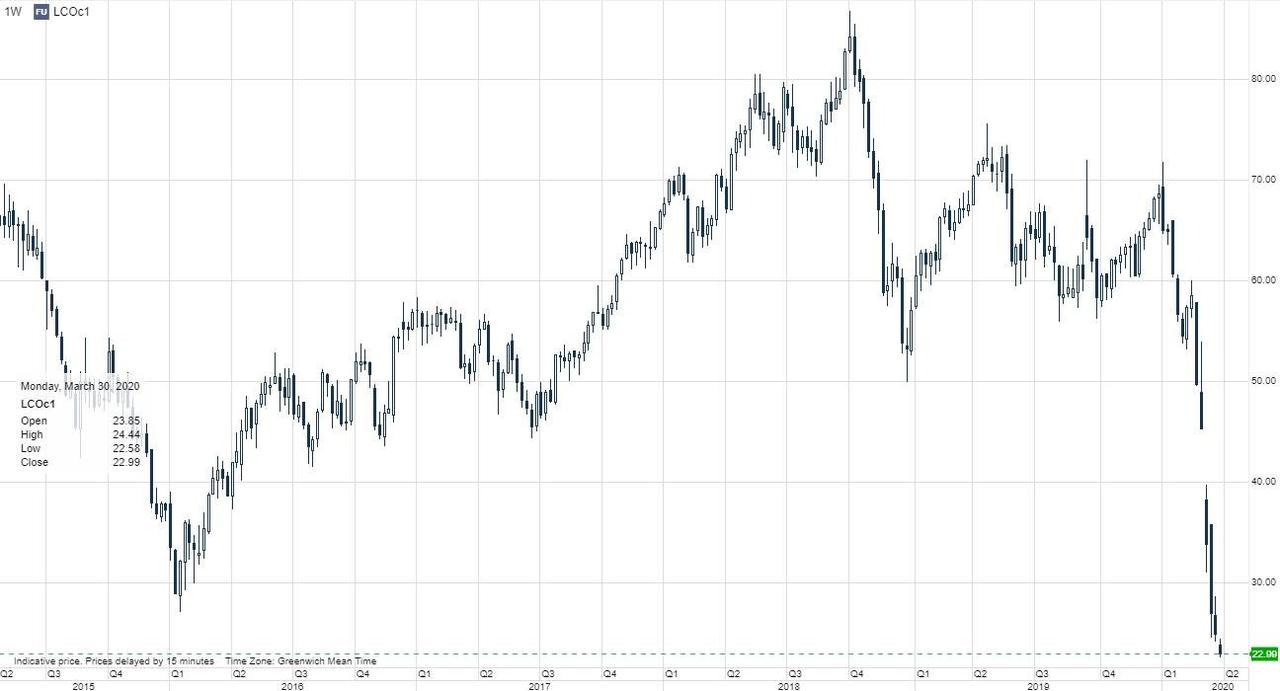 The current oil price creates extreme shareholder destruction with the MSCI World Energy Index losing $1.15trn in market value this year.
…click on the above link to read the rest of the article…