One week after the Fed's second 42-day term repo which allowed dealers to lock in funding into the new year and which was again oversubscribed, confirming a growing scramble for year-end funding, traders were looking ahead to the result from today's third "year-end" repo, this time with a 28-day term maturing on January 6. And, as we noted last week, year-end liquidity fears remain front and center as the $25 billion – which the Fed expanded from $15 billion late last week – proved to again be roughly 40% below the required size to satisfy all liquidity demands.
Dealers submitted $43 BN in bids for the 28-day op ($29.80 BN in Treasurys, $0.1BN in Agency, $13.1BN in MBS paper), resulting in an oversubscription of the $25BN in available repo, and confirming that the Fed may have to add additional "year-end" repos to satisfy all dealer liquidity demand as we enter 2020.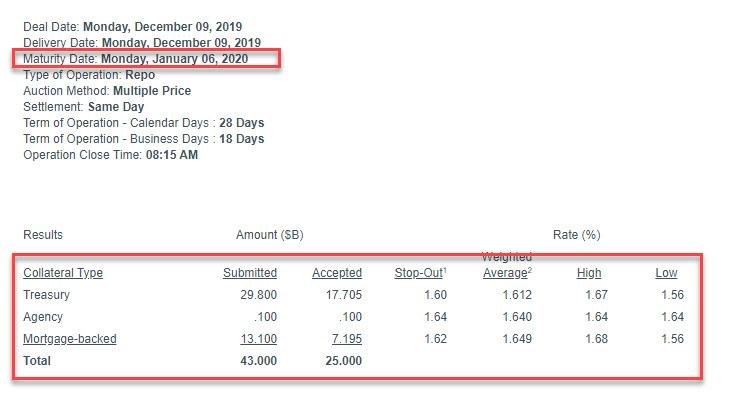 This was modestly above the $42.550 billion submitted last week in the second 42-day repo operation conducted on December 2: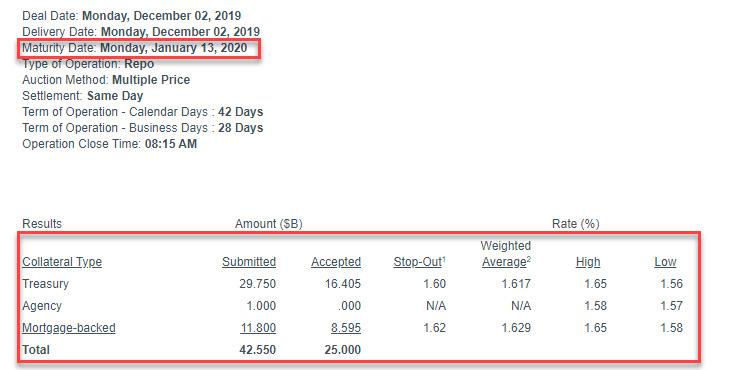 At the same time, the Fed also announced that in the latest overnight repo, it had accepted $56.4 billion in securities, a modest drop from the recent range and the lowest roll amount since the Fed expanded the available size of overnight repos to $100 billion. A big reason for this is likely that $25 billion was shifted over from overnight to 28-day term repos.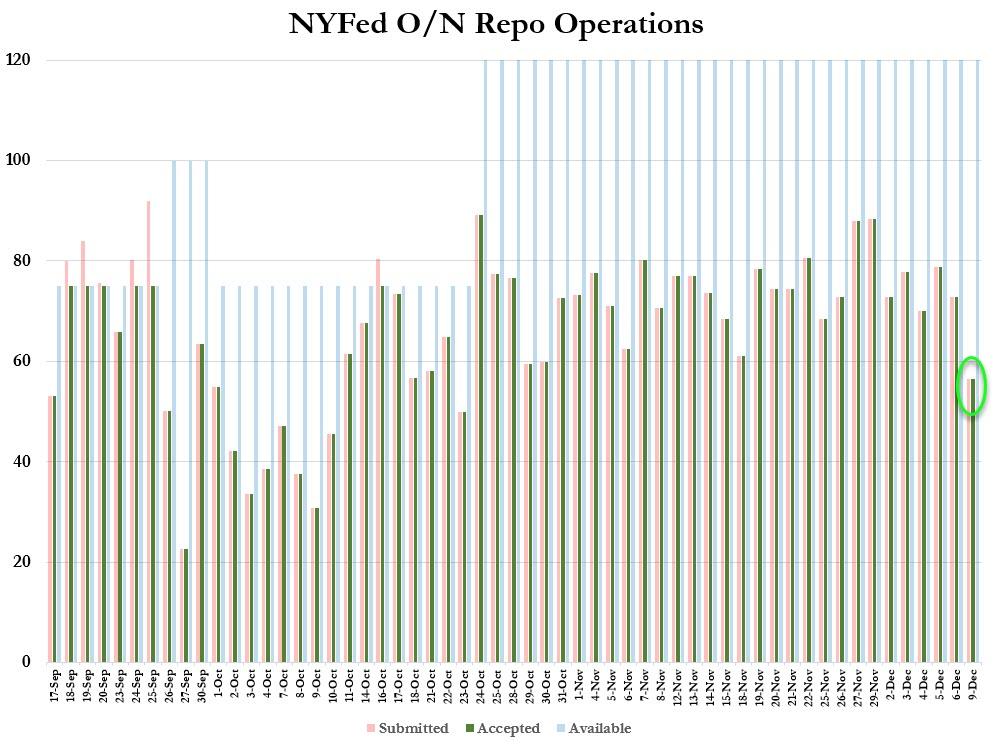 The biggest concern: the repo rate over year end remains stubbornly stuck well above 3%, more than double the Fed Fund rate, and clear evidence that the US interbank plumbing remains broken.
…click on the above link to read the rest of the article…