Discrediting adversarial journalists and even a legendary rock star who had criticized the health hazards of roundup weedkiller. Silencing activists and alleged victims of the company's roundup weedkiller. These Harvey Weinsten-esque tactics were employed by Monsanto owner Bayer as part of a multipronged effort to discredit its critics.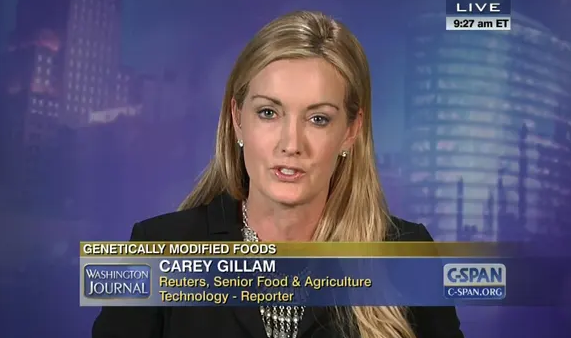 The Guardian issued a lengthy report on Friday detailing Bayer's unsavory tactics to try and beat back the thousands of lawsuits claiming that Monsanto's signature "Roundup" weedkiller had caused cancer. Among these tactics, Monsanto even paid Google to promote search results critical of Gillam's work.
Here's a rundown of the company's tactics.
Monsanto planned a series of "actions" to attack a book authored by Gillam prior to its release, including writing "talking points" for "third parties" to criticize the book and directing "industry and farmer customers" on how to post negative reviews.
Monsanto paid Google to promote search results for "Monsanto Glyphosate Carey Gillam" that criticized her work. Monsanto PR staff also internally discussed placing sustained pressure on Reuters, saying they "continue to push back on [Gillam's] editors very strongly every chance we get", and that they were hoping "she gets reassigned."
Monsanto "fusion center" officials wrote a lengthy report about singer Neil Young's anti-Monsanto advocacy, monitoring his impact on social media, and at one point considering "legal action." The fusion center also monitored US Right to Know (USRTK), a not-for-profit, producing weekly reports on the organization's online activity.
Monsanto officials were repeatedly worried about the release of documents on their financial relationships with scientists that could support the allegations they were "covering up unflattering research".
…click on the above link to read the rest of the article…