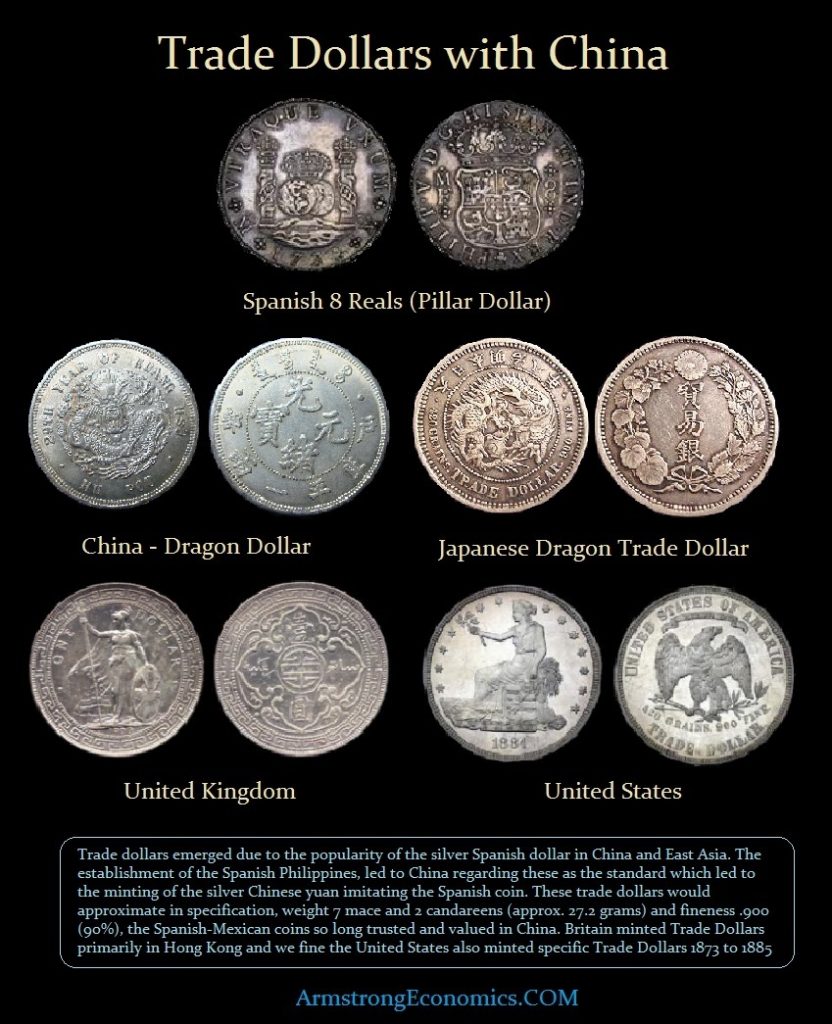 QUESTION: Mr. Armstrong; It seems few people even understand that there have been two-tier monetary systems. Do you think this can be a possible tool in the currency crisis you are forecasting for 2021?
Thank you;
Looking forward to Rome and meeting Mr, Farage as well
PC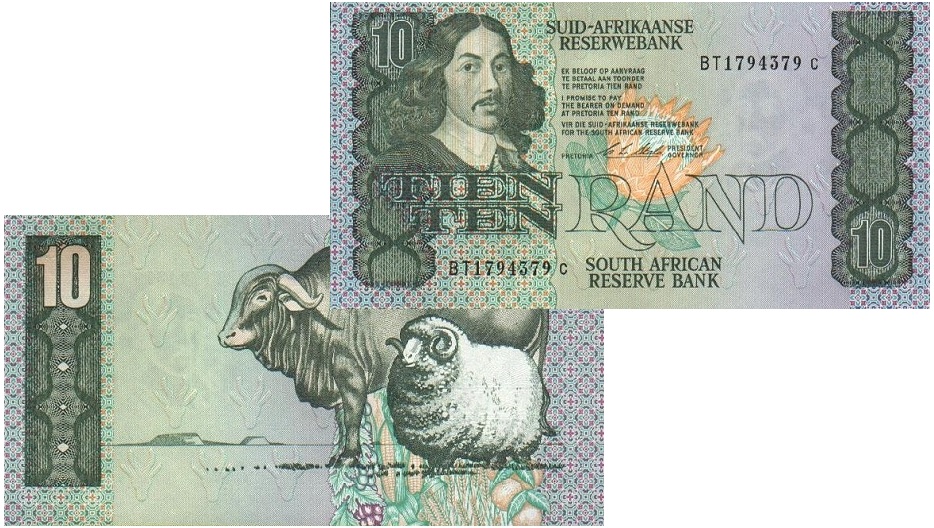 ANSWER: Various countries used to mint trade dollars in silver with different weights for external trade with China. That was a two-tier monetary system for trade during the 19th century. But there have been instances where there were two separate currencies that were also used as capital controls to isolate the domestic economy from the external international capital flows. This was the case with South Africa.
An important example of an official deliberate two-tier monetary system is the modern monetary history of South Africa. Until the late 1960s, South Africa had a fixed exchange rate for its currency. The rand was pegged to major foreign currencies, as was the case under the Bretton Woods system.
It was during 1979 when the South African government switched to a system that formally expressed parity against the dollar. The value of the rand followed changes in the balance of payments and moved roughly with sterling and other weaker currencies until 1985 when the dollar soared and the birth of the Plaza Accord took place.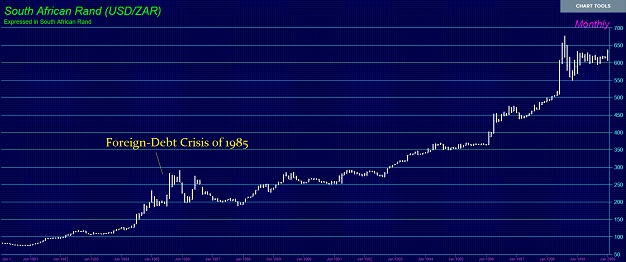 The foreign debt crisis of 1985 caused the rand to depreciate at a spectacular rate and the dollar rose in value. The rand fell to an all-time low of less than 40 cents to the US$. The rand recovered somewhat in 1987, reaching 43 cents, but it declined steadily thereafter into 1998. The rand collapsed to about 26 cents against the US$ in late 1995. Between February 1, 1996 and May 1, 1996, the rand lost roughly 16% of its exchange value, falling from R3.7 to R4.33 = US$1, or a value of about 23 cents to the US$.
…click on the above link to read the rest of the article…