Some progressives back piling on even more debt to pay for social programs. That could be risky.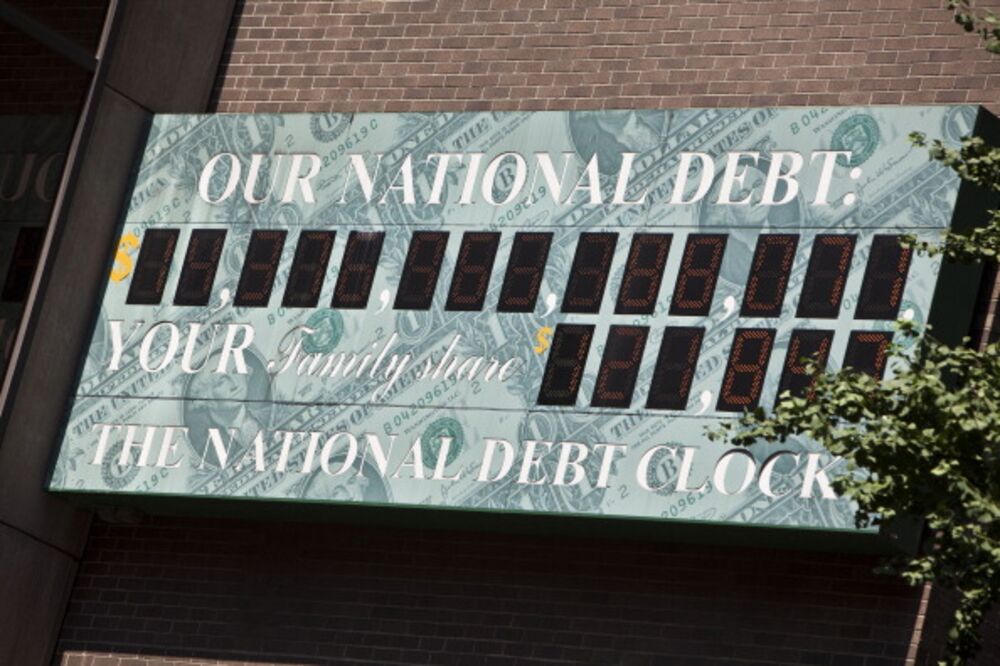 Discussions of big government spending programs often revolve around the question of how to pay for them. For example, Representative Alexandria Ocasio-Cortez touted her proposal for a 70 percent tax rate on income above $10 million by saying it would help pay for the Green New Deal, a broad package of environmental and economic initiatives.
Implicit in this concern is the idea is that government debt shouldn't get too big. This is a common belief — polls regularly find that Americans are worried about the national debt. The national debt clock in Manhattan is a famous symbol of this anxiety. The idea is also formalized in mainstream economic models, which tend to assume that in the long run the government has to balance its books. Writing at Brookings Institution, David Wessel expresses this conventional wisdom when he declares that "federal debt cannot grow faster than the economy forever."
But what if this is a fallacy? What if the government doesn't have to pay back what it borrows, now or ever? This is the provocative thesis of an unorthodox economic theory that is rapidly gaining credence on the political left called modern monetary theory, or MMT. The concept isn't new — economist Abba Lerner endorsed something similar in the 1940s, under the name of "functional finance." But the theory has enjoyed a popular resurgence since it was embraced by some progressives, who want to enact a federal job guarantee and other ambitious economic plans paid for by government borrowing.
…click on the above link to read the rest of the article…