It appears that the U.S. fracking boom is ending far earlier than many industry experts and CEOs predicted. After an understandable dip in 2020 due to the pandemic, oil production still has not regained the record levels achieved in 2019, and predictions that the industry would set new records this year have not materialized, despite 2022's high oil prices.
In late 2018, DeSmog first raised the alarm about the reality that the U.S. shale industry was likely to hit peak production much sooner than most experts expected.
At the time and since, the oil industry has continually promised big things for the future of U.S. shale oil production.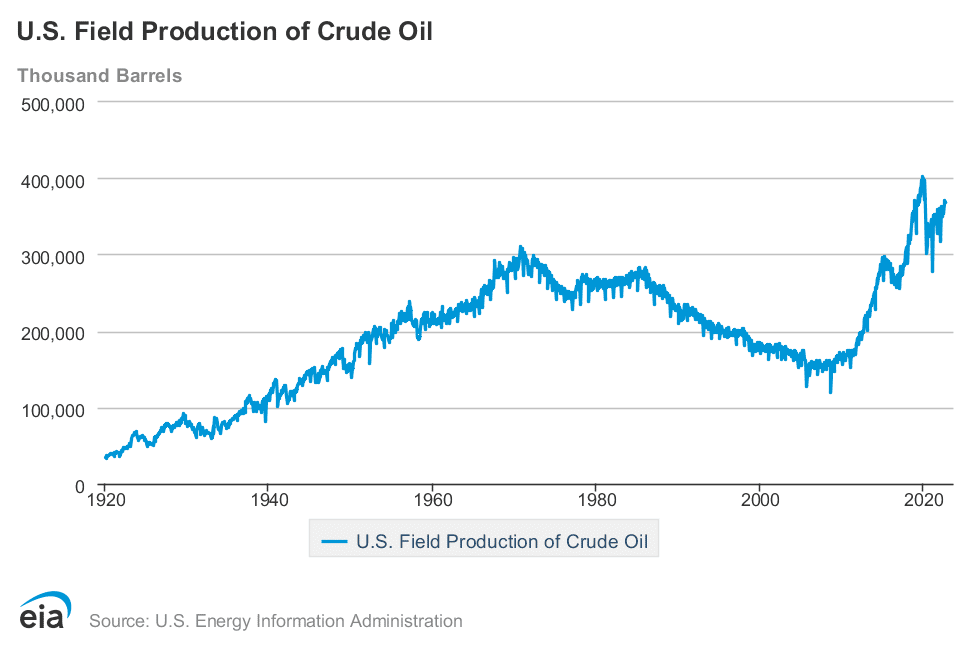 In 2017, Inside Energy reported that the governor of North Dakota was aiming to have the Bakken shale play produce 2 million barrels per day. In that same article an analyst for S&P Global Platts predicted that even in 2027 the Bakken would be producing 1.5 million barrels per day. The Bakken peaked at 1.5 million barrels per day in 2019 but has yet to return to that level.
Similarly, a 2019 article in industry publication oilprice.com noted that "there is a consensus in the market that the Permian Basin will be the dominant part of 2040 US oil supply." In that article, industry analysts Rystad predicted the Permian could be producing 7.5 million barrels per day in 2040.
And in 2020, Rystad made optimistic predictions for the future of U.S. shale oil at its Energy 2020 Americas Virtual Annual Summit.
…click on the above link to read the rest…