As the snow flies and temperatures plummet, regulatory agencies and analysts alike warn that residents in multiple U.S. states are at an elevated risk of dangerous winter blackouts.
States such as Texas and North Carolina, and also the Great Lakes and New England regions are in the highest risk category, according to a report from the North American Electric Reliability Council (NERC).
Meanwhile, a "large portion" of the U.S. power grid is at risk of insufficient electricity supplies during peak winter conditions, the agency concluded in the same analysis.
Although climate change advocates claim that severe weather events are the primary culprit, energy insiders say tight fuel supplies and an outdated electric grid play a critical role in potential blackouts.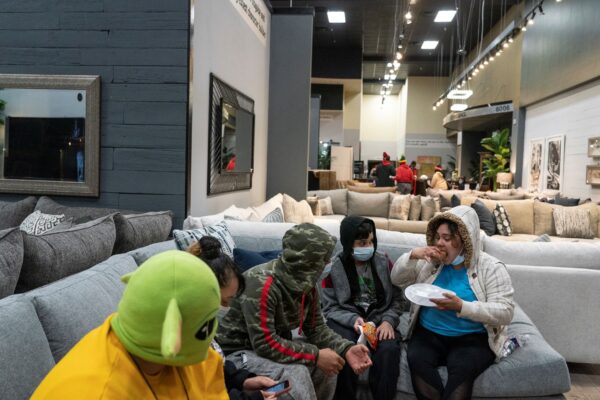 Conservative estimates this year put the cost of critical power grid and infrastructure upgrades at $4 trillion, with the use of supplemental nuclear power; the price tag jumps another $500 million without nuclear energy.
The Biden administration approved a $13 billion stopgap measure on Nov. 18 to "modernize and expand" the power grid. However, people in the energy industry say it will take months or years for U.S. residents to see the difference.
Falling Behind
"There is a significant gap to upgrade aging grid infrastructure to meet net-zero mandates and maintain reliability, and we are running out of time," analyst Kim Getgen told The Epoch Times.
Getgen is the CEO and founder of Innovation Force, which tackles complex issues such as America's energy crisis. She says the Biden administration's infrastructure investment is a good start, but it's exactly that, just a start.
…click on the above link to read the rest…