The deeply contentious issue of US and NATO nuclear weapons right on Russia's European doorstep of Poland is front and center once again, as the redeployment of US nuclear weapons from Germany to Poland is said to actually be on the table following an ongoing fierce debate inside Germany's coalition government over the possible removal of US nuclear weapons from their soil.
It started with a hugely provocative statement from Rick Grenell, the US ambassador to Germany who is also the acting director of National Intelligence, who wrote last week, "The purpose of NATO's nuclear share is to keep non-nuclear member states involved in the planning of NATO's deterrence policy. Germany's participation in nuclear share ensures that its voice matters." He followed up with what appears a threatening ultimatum to the allied country:
"Will Germany bear this responsibility, or will it sit back and simply enjoy the economic benefits of security provided by its other allies?"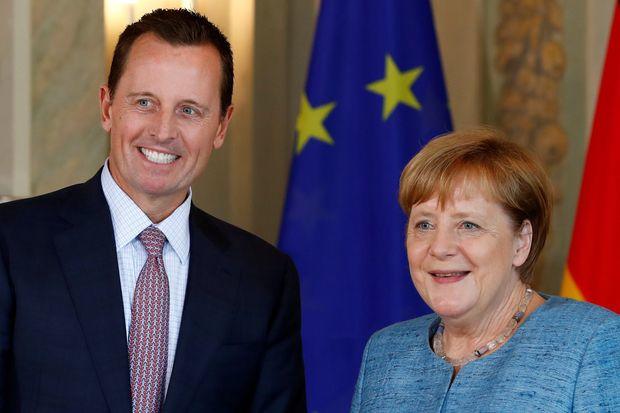 Amb. Grenell's words were posted the US Embassy in Germany's website. On the heels of these statements came a Saturday tweet by US Ambassador to Poland Georgette Mosbacher, who went so far to boldly suggest that America's European nuclear arsenal could be hosted in Poland.
Needless to say this is about the most outlandishly hawkish take proposed in years, even by Cold War standards:
---
Georgette Mosbacher✔@USAmbPoland
If Germany wants to diminish nuclear capability and weaken NATO, perhaps Poland – which pays its fair share, understands the risks, and is on NATO's eastern flank – could house the capabilities here: https://cutt.ly/SyWQERl A credible nuclear deterrent remains needed | U.S. Embassy & Consulates in GermanyBy Richard A. Grenell US Ambassador to Germany   Before the fall of the Iron Curtain, Germany sat on the front lines of a possible nuclear conflict. So Germany and its NATO Allies came together to…de.usembassy.gov
---
…click on the above link to read the rest of the article…