"The fact that Treasuries, munis, and gold are getting hit tells me that everything is for sale right now. One giant margin call where even the safe-havens aren't safe anymore. Except for cash."
The Fed unveiled an unprecedented liquidity facility to rescue malfunction Treasury markets from themselves.. but it failed terribly.
Mark Sebastian Calls Monday's Limit Down
For a few brief moments, as Dow futs exploded 1500 points higher, it looked like it might just work… but no…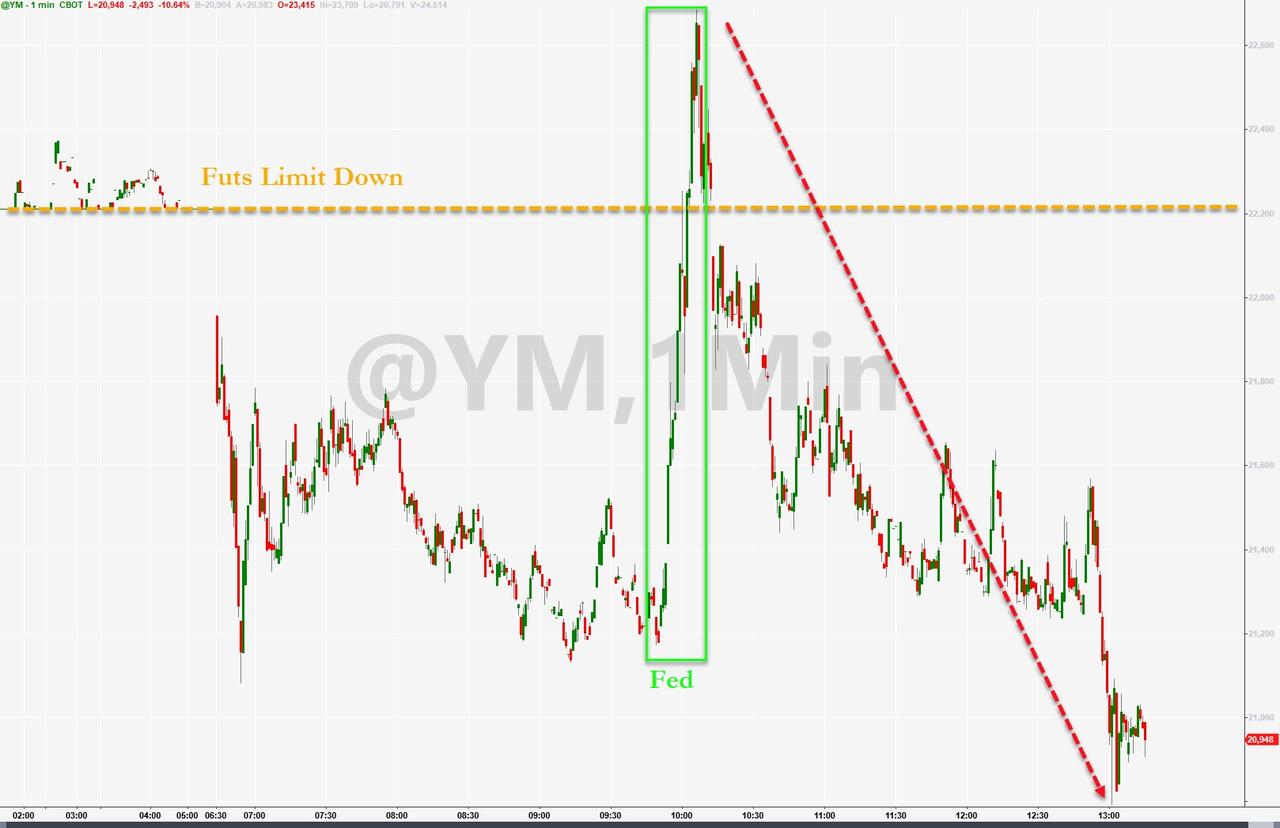 Stocks puked into the close! Look at Small Caps!!! The Dow was down 10%! This was utter carnage today…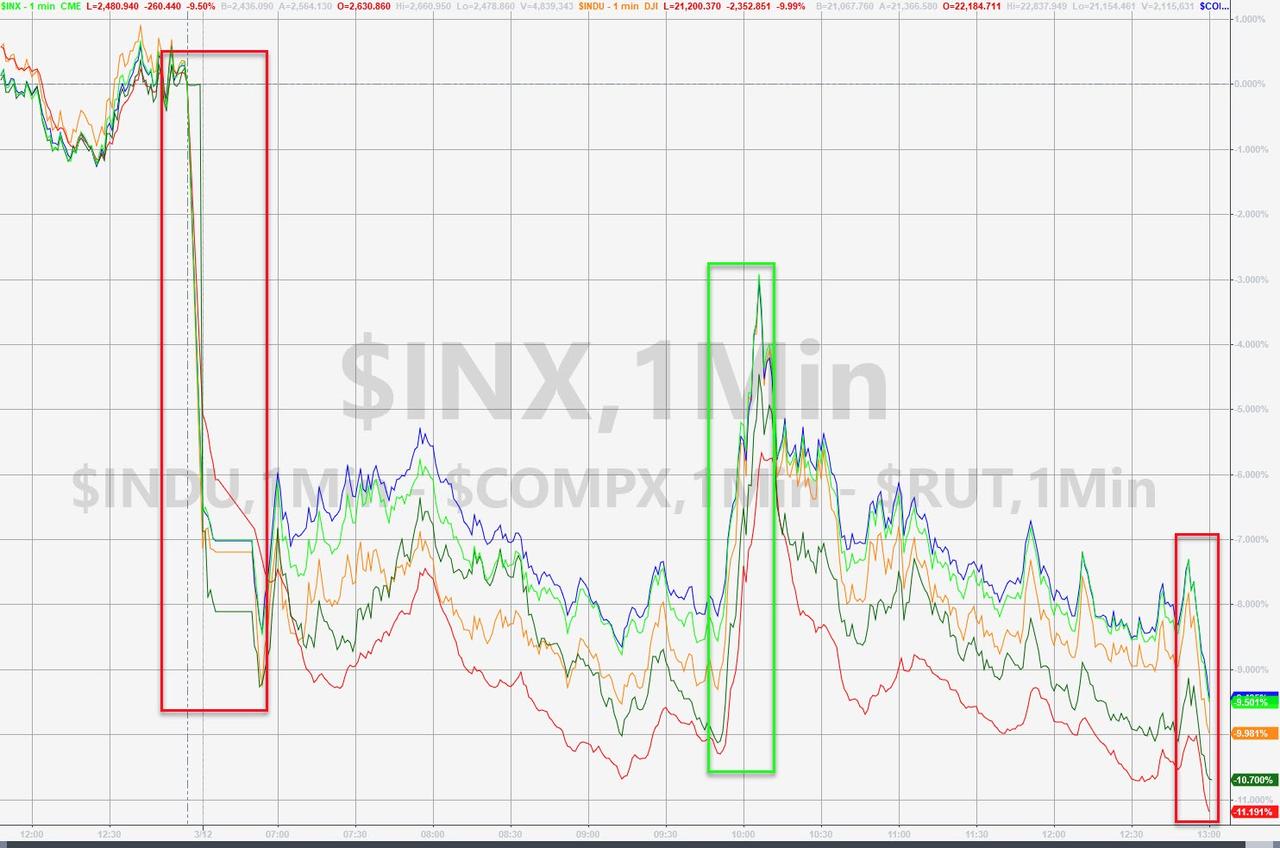 This was the biggest daily drop since 1987.
Additionally, the last four days have seen an 18% crash in the equal-weight S&P – that is more aggressive than during the peak of the financial crisis…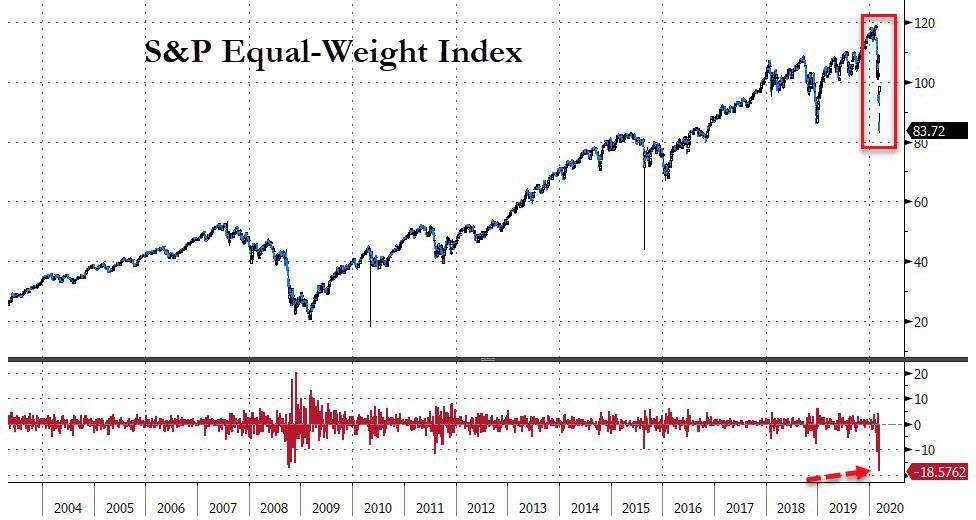 As one veteran trader said:
"this is the market telling The Fed it has to buy stocks."
This is what it looks like when what shred of Fed liquidity that was left finally evaporates…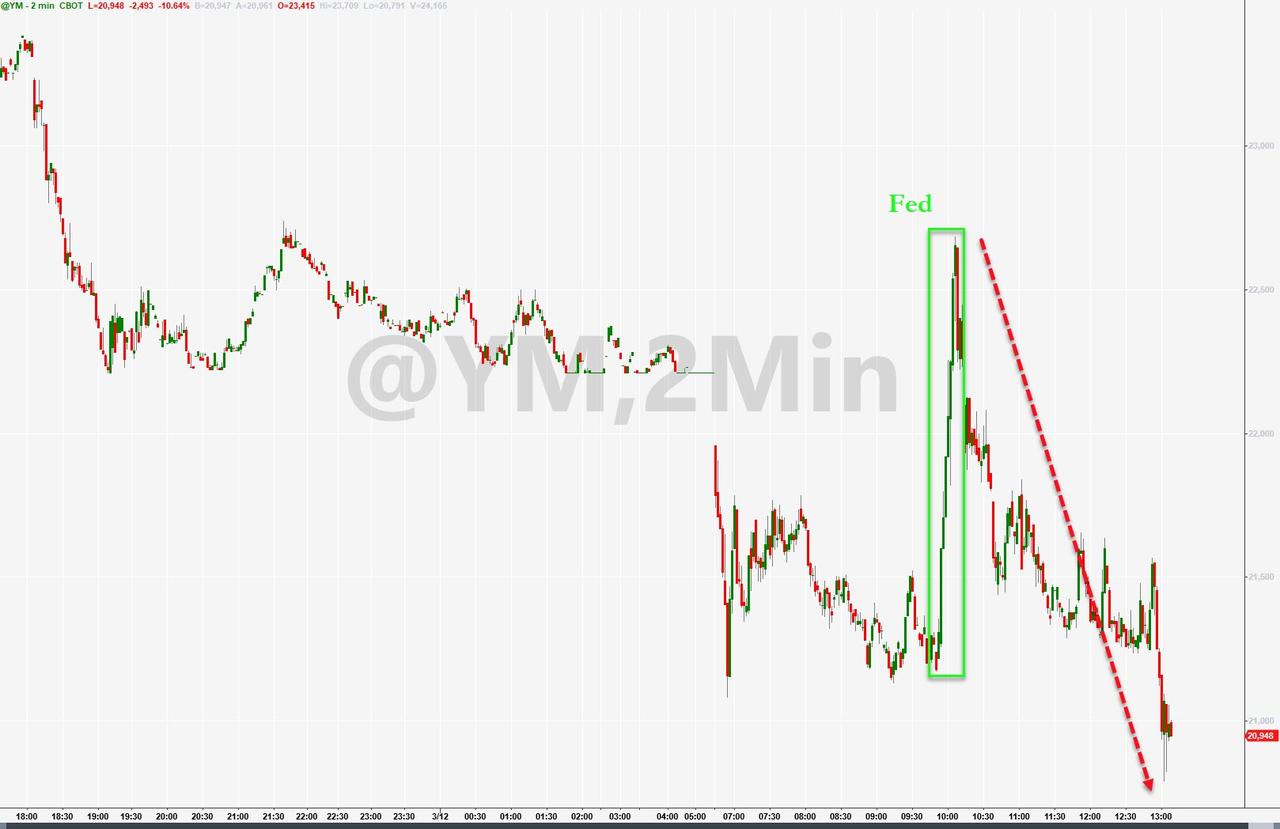 Investors are at the most-extreme fear level on record…