FOI reveals watchdog pushed media to change headline on story about investigation into bank.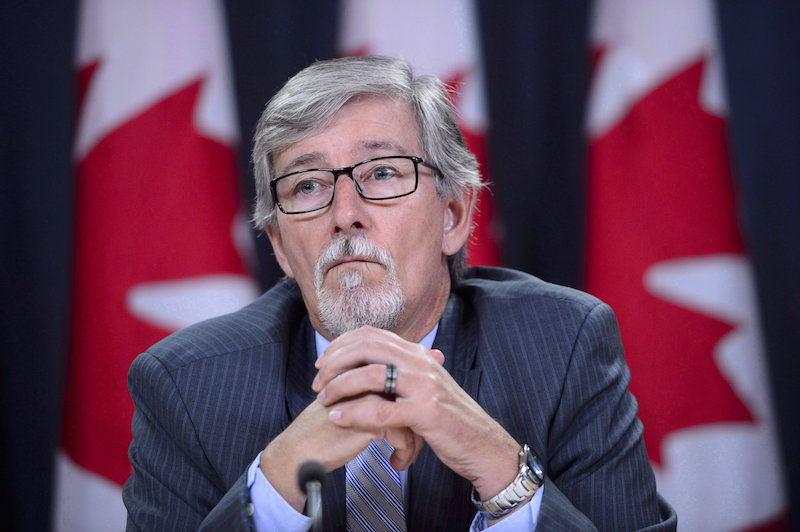 Canada's privacy watchdog moved to have news reports about its investigation of RBC and Facebook changed after the bank complained they were "problematic," documents released under freedom of information legislation show.
The Tyee reported last February that Privacy Commissioner Daniel Therrien had told MPs that his office was investigating both Facebook and RBC over possible misuse of personal data.
"We received complaints from individuals on whether or not the Royal Bank was violating PIPEDA [Personal Information Protection and Electronic Documents Act] in some way in receiving information in that way," Therrien told the parliamentary Standing Committee on Access to Information, Privacy and Ethics.
"So that question is the subject of a separate investigation."
The Tyee story was followed up by Bloomberg News reporter Doug Alexander, and the service distributed a report headlined "RBC Faces Canadian Privacy Investigation over Facebook Access.
RBC quickly complained to the privacy commissioner's office about the story.
"The Bloomberg headline is problematic from RBC's perspective," said the OPC [Office of the Privacy Commissioner]'s Valerie Lawton, manager of strategic communications, in an email to 11 high-ranking employees, one of a flurry of emails.
Lawton said she had contacted Bloomberg. "Hopefully they will update based on my email," she wrote.
In an email to Bloomberg, Lawton pressed for a change to the story. "The headline on the story (i.e. RBC faces investigation) is not correct, can you please revise?"
…click on the above link to read the rest of the article…