Old growth, wetlands, wildlife. All the review panel added up and wrote off.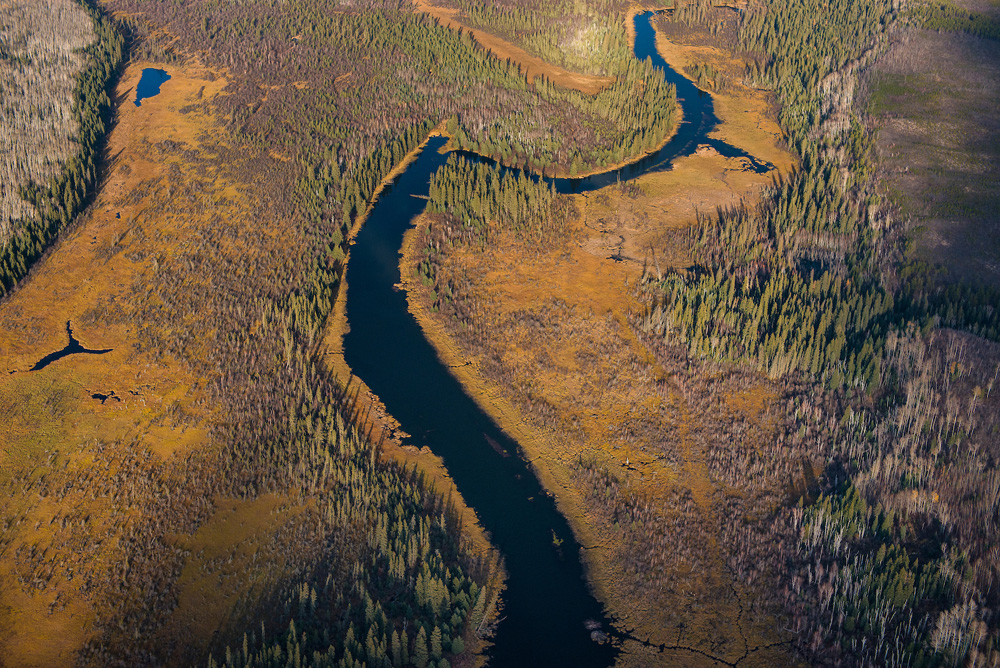 Any day now, the Trudeau government is expected to render its verdict on the $20-billion Teck Resources Frontier mine proposed to push Alberta's industrialized oilsands landscape farther north.
There's been a lot of published debate about whether the economics of the big dig make any sense. Less covered has been the environmental toll the project will exact should it proceed.
Last July, the Joint Review Panel assessing the impacts of the project released a 1,335-page report after holding public hearings.
Despite finding "significant adverse effects," the panel declared that the mammoth project was in the public interest.
It added that the mine "would maximize the value of a product which is essential to everyday life" and provide income for Indigenous peoples of Alberta and Canada. Assuming, that is, oil prices reach $95 a barrel.The Tyee is supported by readers like you Join us and grow independent media in Canada
Oil prices currently now sit at $50 a barrel, so that public interest to be traded against natural destruction is far from materializing.
In the meantime, here's what the panel said the mine will destroy or imperil:
The project will destroy 292 square kilometres of the boreal forest, most of which is prime waterfowl habitat. For reference, that's nearly three times the size of the city of Vancouver.
The report adds, "The project is likely to result in a significant adverse effect to biodiversity, primarily as a result of the loss of wetlands and old-growth forests."
There will be a high to moderate loss of habitat for migratory birds whose populations are already dwindling.
…click on the above link to read the rest of the article…