Greenpeace's Yeb Saño explains what a Philippines human rights investigation means for the fossil fuel industry in Canada.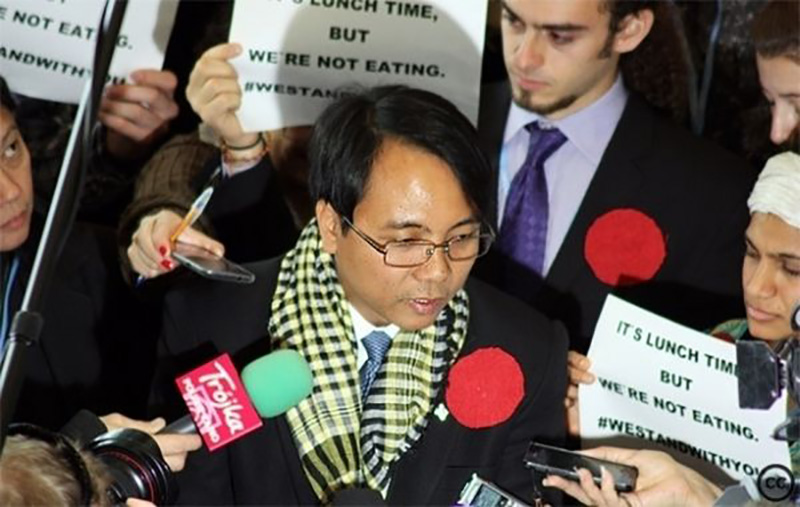 Four years ago, the Philippines Commission on Human Rights began posing an incendiary question.
Should 47 of the planet's most polluting companies have to answer legally for the deaths and suffering caused by climate change?
This includes the more than 6,300 Filipinos who died in 2013 during Typhoon Haiyan, which was made more destructive by rising global temperatures.
Four of the companies named in the investigation are Canadian oilsands producers — Canadian Natural Resources, Encana, Husky and Suncor — and Canadian environmental law experts like York University's David Estrin presented evidence at hearings held by the commission.
The commission, established in the Philippines constitution, announced its findings last week at the COP25 climate talks in Madrid.The Tyee is supported by readers like you Join us and grow independent media in Canada
While the commission cannot make legal rulings, it found that the fossil fuel companies under investigation are "morally responsible" for death and destruction linked to their business model. Some legal experts think this could be a starting point for civil and criminal cases against those companies. 
The Tyee spoke with Greenpeace Southeast Asia executive director Naderev Yeb Saño, who was in Madrid for the climate talks, about the implications of the commission's decision for Canadian oilsands producers and the political leaders, including Prime Minister Justin Trudeau, who support them. The conversation has been edited for length and clarity.
…click on the above link to read the rest of the article…