Make no doubt about it: it's now trendy to be the most planet-loving, alternative energy supporting, climate changing fighting Captain Planet that you can be. And what would being a friend to environment be without sanctimoniously ridiculing those who disagree with you or aren't on your level of sustainability? Just ask Greta Thunberg.
But, as often happens with virtue signaling, the reality of the matter is far askew from how pretentious environmentalists present it. In fact, RT reports that avoiding all of the "green" eco-friendly products available on the market could be the best way to help the environment.
Often lost in the fray is the fact that the fight against climate change is going to make some people very wealthy. The world will invest $90 trillion in new infrastructure in order to fight climate change over the next 10 to 15 years, as reports show that consumers will pay more to buy "sustainable" earth-friendly products. Unilever says that a third of consumers buy based on a brand's environmental impact. A fifth of consumers favor "green messaging", the same data shows.
But not all products billed to be friendly to the environment actually are. For instance, organic farming "isn't the planet-saver it's promoted as, according to a study published last month in Nature Communications."
The study shows that farming crops like beans, potatoes and oats organically creates more emissions over the entire course of the farm-to-table cycle than farming conventionally. "Trying to get all of Britain eating organic would create an environmental catastrophe," said researchers at Cranfield University.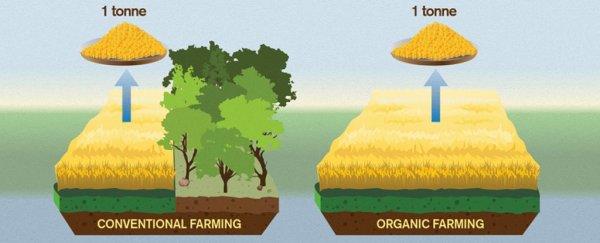 …click on the above link to read the rest of the article…