IN DEPTH: A tiny Indigenous band's epic pipeline fight takes its biggest turn.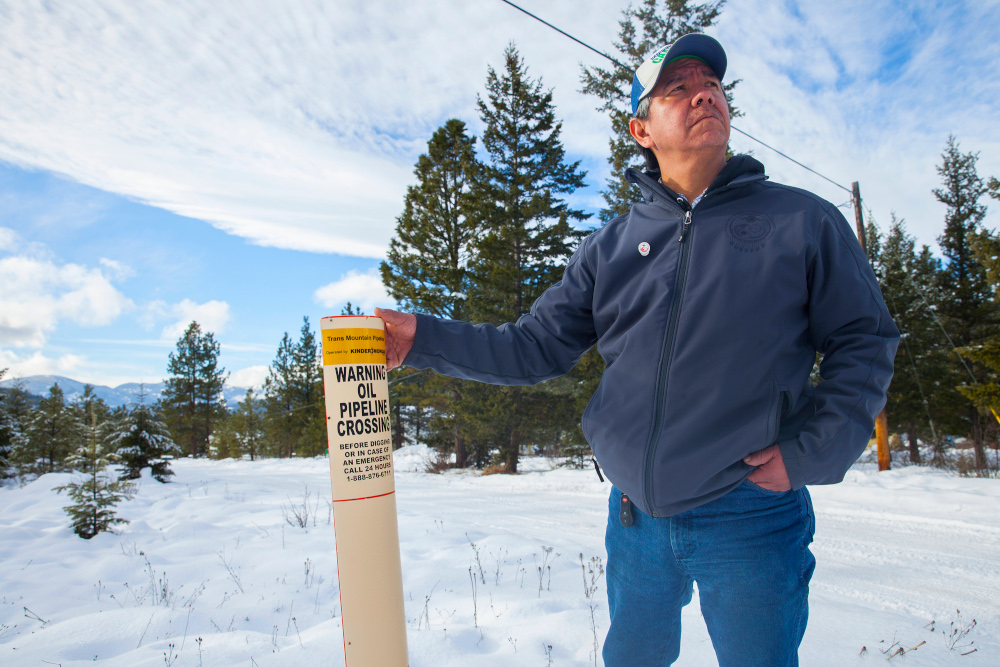 On the Friday evening of June 7, Chief Lee Spahan of the Coldwater Indian Band received an email from Mitchell Taylor, Q.C., head of a federal consultation team acting under the auspices of Canada's Department of Justice.
The email contained an offer, and an assertion.
The offer was that the government would take a new approach to deciding where the Trans Mountain Expansion Project (TMX) pipeline would be routed in relation to the Coldwater reserve, whose people are determined to protect the freshwater aquifer upon which they depend.
That issue had remained wholly unresolved after four years of negotiations, court judgments in favour of the Coldwater's position, countless hours of consultations, and many hundreds of thousands of dollars spent on futile wrangling.
The stakes were high for the Coldwater, for the TMX, and for Prime Minister Justin Trudeau, who had placed a heavy political bet on using taxpayer's money to buy the pipeline and guaranteeing its expansion would happen. Last year, the Federal Court of Appeal threw out TMX's permit to proceed, demanding more rounds of consultation with the Coldwater and other Indigenous nations in the path of the pipeline.
Now, with the new offer came this assertion: "Canada believes this commitment satisfies what we understand to be your key concerns."
…click on the above link to read the rest of the article…