A few days after another round of violent protests rocked Hong Kong, Beijing on Wednesday issued its harshest warning yet to the citizens of Hong Kong: It sought to remind them that Beijing has the authority to mobilize the People's Liberation Army garrison in Hong Kong if it felt that the central government's authority was threatened.
The New York Times reports that the warning was part of the unveiling of the Communist Party's new "defense strategy" which relied heavily on demonizing the western powers – an oblique reference to the US and the UK – for encouraging the protests.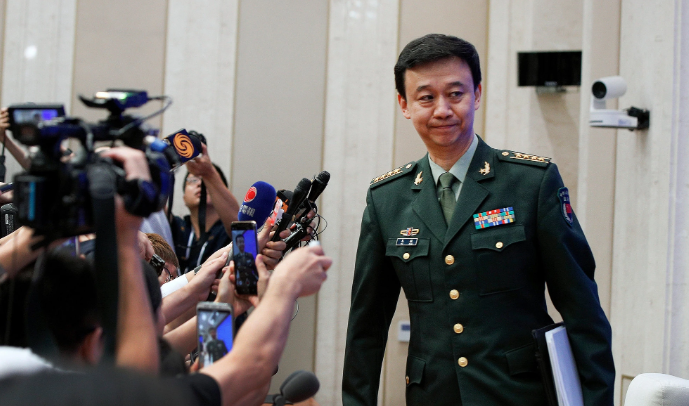 Citing the Sunday protests, Senior Col. Wu Qian, a spokesman for China's defense ministry, implied that the destructive behavior – protesters painted the central government's liaison office with graffiti, the latest example of the extradition bill protests leading to the vandalism of government buildings – was swiftly straining the patience of Beijing.
"The behavior of some radical protesters challenges the central government's authority, touching on the bottom line principle of 'one country, two systems,'" Colonel Wu said during a news conference in Beijing where he laid out the government's new strategy. "That absolutely cannot be tolerated."
When pressed, Wu said that "Article 14 of the Garrison Law has clear stipulations," and refused to elaborate, the SCMP reports.
Hong Kong's government would need to request the garrison's assistance, like it does during a natural disaster.
In response, a spokesman for the Hong Kong government said on Wednesday that the city was "fully capable" of dealing with its own affairs.
"There is no need to ask for assistance from the garrison," he said.
Eric Chan Kwok-ki, director of the Chief Executive's Office, dismissed Wu's reference to the Garrison law, suggesting that it wasn't a threat.