Malta Freeport, the third largest transshipment port in the Mediterranean region and located on the island of Malta, has seen a "significant slowdown in business activity" since 2H18.
One of its major clients, Maersk, the largest container ship and supply vessel operator in the world, has decided to move its operations from Malta to other ports in North Africa after Mediterranean shipping routes have been severely affected by the synchronized global slowdown.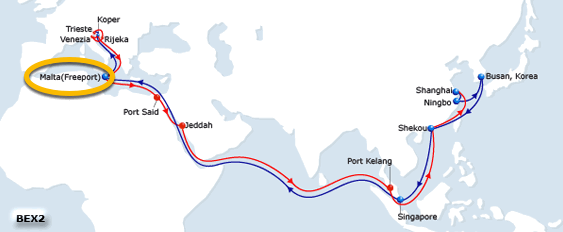 The Times of Malta reported that Freeport's management notified unions and other clients that Maersk and Mediterranean Shipping Company (MSC) will be shifting operations from Malta to other African ports, is expected to reduce business at Malta's container terminal by 35% next month.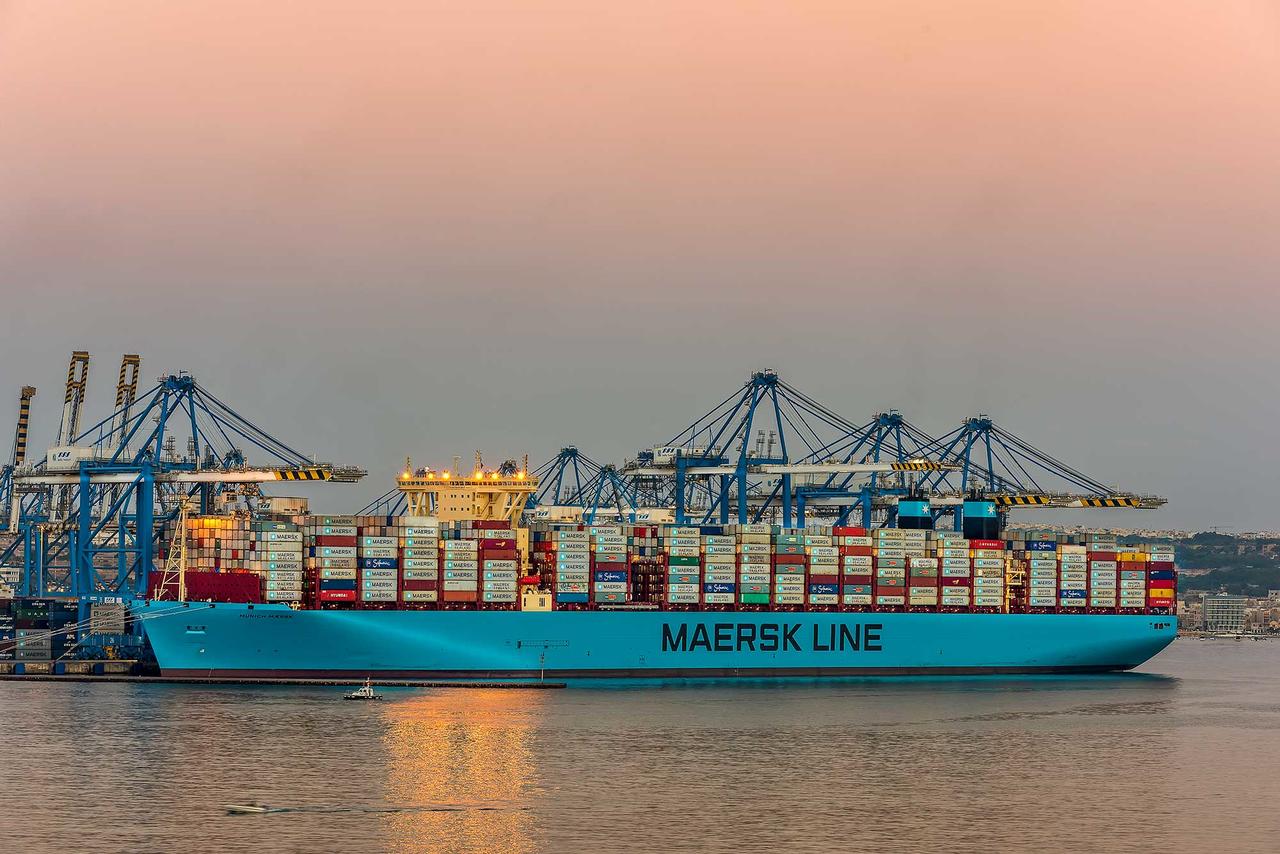 Last year's figures show the port handled 3.3 million containers in its transshipment activities, but with Maersk and MSC halting operations, that number is expected to be dramatically less.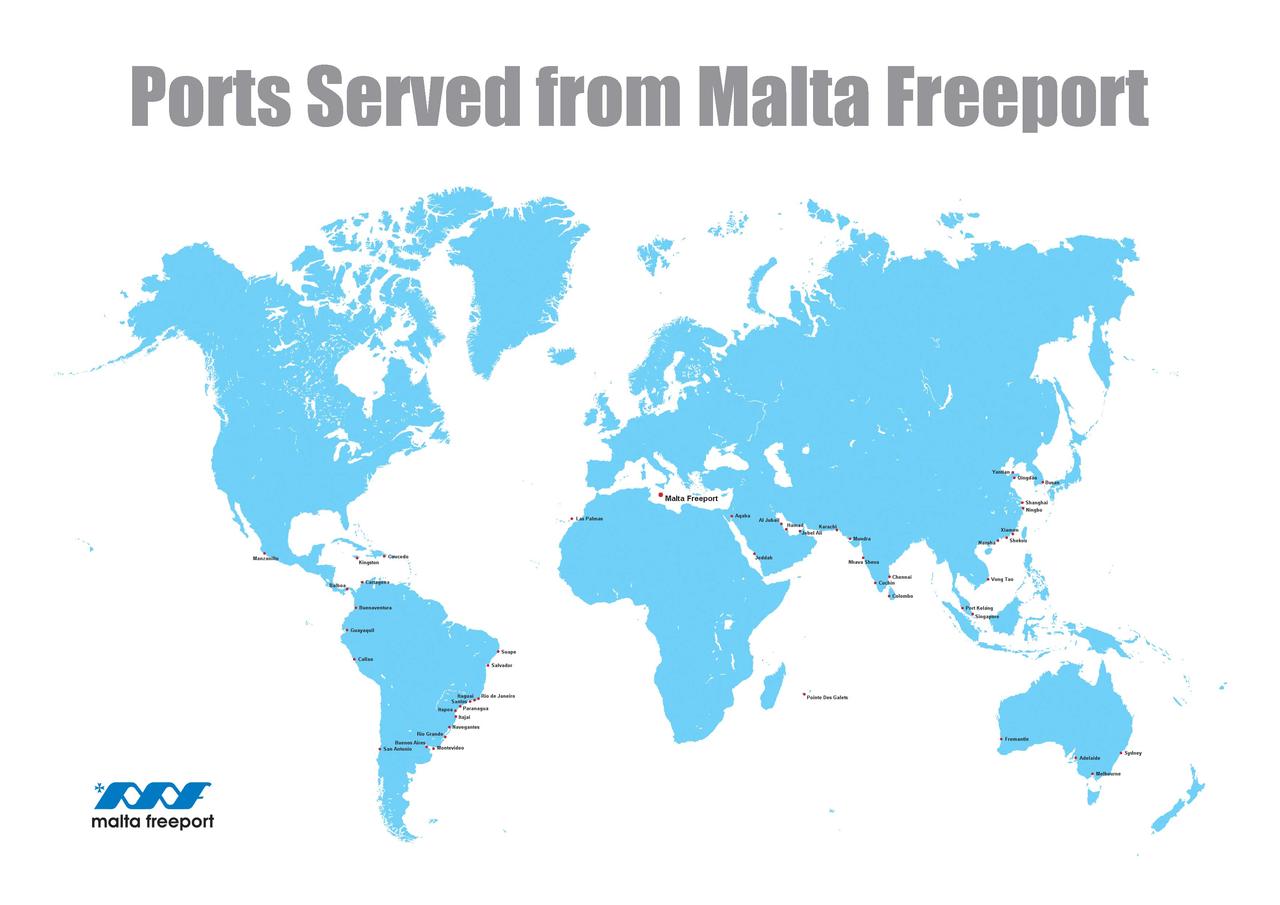 A spokesman for Freeport confirmed to the Times of Malta that Maersk and MSC have departed.
"Maersk recently informed us that it will be shifting some of the services that are being carried out through Malta Freeport to a new fully-automated facility in Tangier Med, Morocco, and to Port Said in Egypt."
Maersk has been operating from Malta for at least a decade, handling import shipping routes to and from China.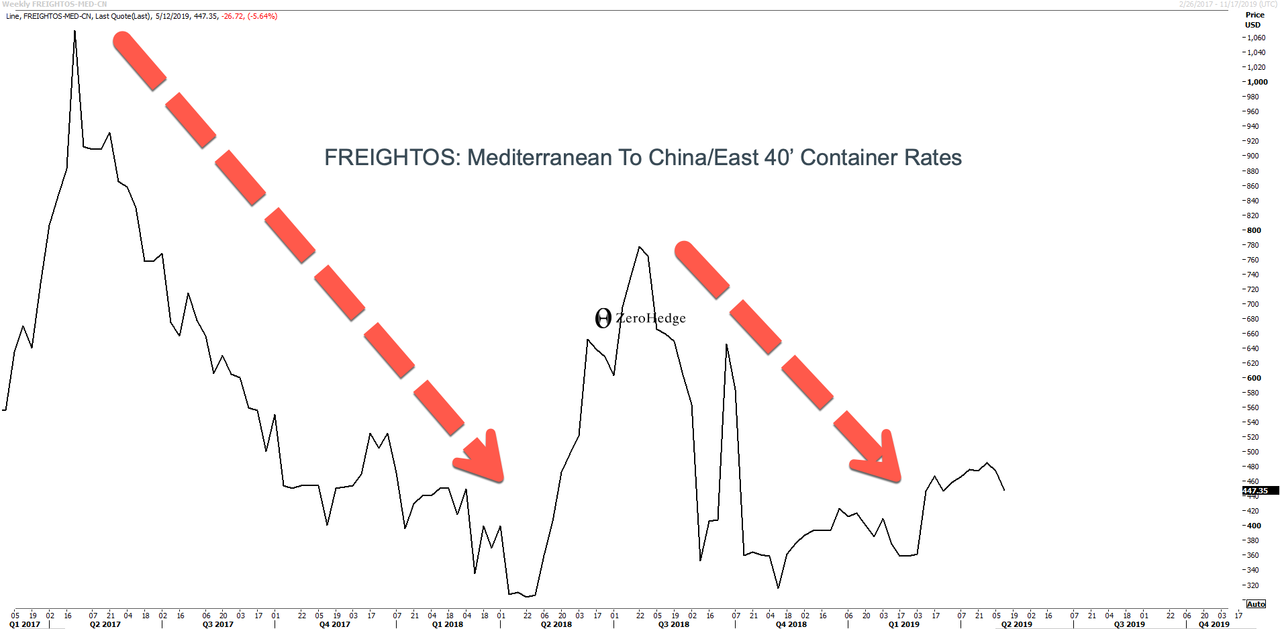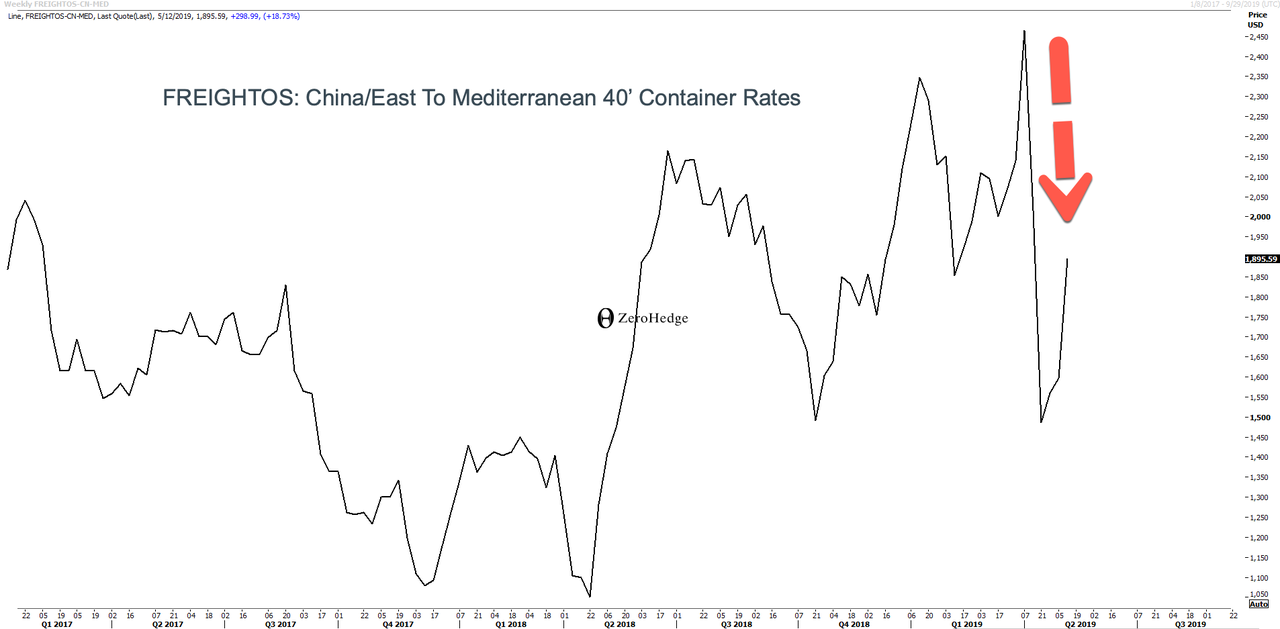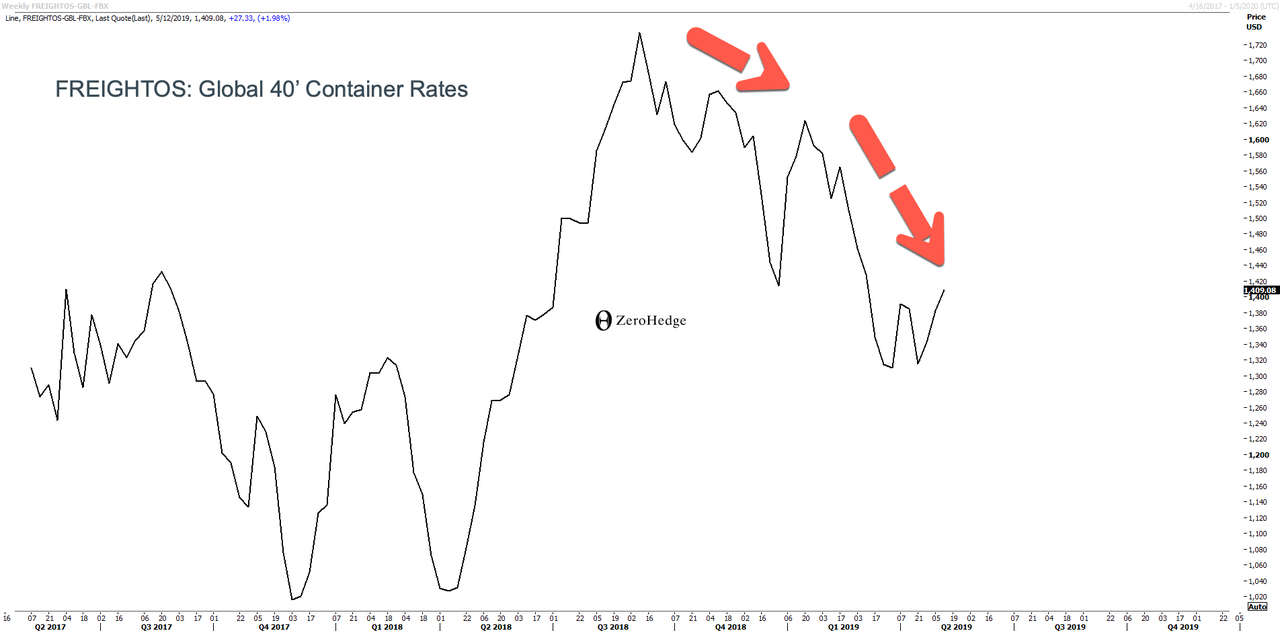 Industry sources said shipping volumes have already decreased at Freeport, as a severe economic slowdown in Europe and Asia have sent container rates between both regions into a tailspin in the last several quarters.
"The slowdown can already be felt and there are already fewer people working, particularly on overtime," the source said.
Last month, data from the CPB Netherlands Bureau for Economic Policy Analysis revealed world trade volume fell 1.8% in the three months to January compared to the preceding three months as a global slowdown gained momentum.