Former Indian government officials and military analysts have told Russian media sources that India's large scale naval deployment, including nuclear submarines and an aircraft carrier, was fundamentally aimed at sending a message to China, not necessarily Pakistan. Indian warships on parade off the coast of Mumbai, via Reuters.
A major naval deployment exercise called TROPEX 2019 involvingsome 60 ships and an equal number of aircraft had been slated to run from January to early March, but according to reports quickly turned into a real time operational situation following the Feb. 27 crisis over Kashmir.
Notably, the games which had already been underway at the time of the crisis had involved the INS 'Vikramaditya,' a Russian-built aircraft carrier, and multiple other nuclear submarines essentially becoming "active" as the situation unfolded.
But now Indian analysts in an interview with Russia's RT have presented the interesting prospect that the TROPEX 2019 naval exercises-turned-"active" was "a clear signal to Beijing, rather than Islamabad."
"China is using Pakistan as a tool to contain India, so the redeployment of an aircraft carrier, warships and nuclear-powered submarines to North Arabian Sea is a clear signal to Beijing, rather than Islamabad," the analysts, including former Indian envoy to Pakistan Gopalaswami Parthasarathy, told RT.
Parthasarathy insisted that "India does not base its defense preparedness on what Pakistan does or does not do," however cited India's greater concern as "what China does to contain Indian influence in the Indian Ocean."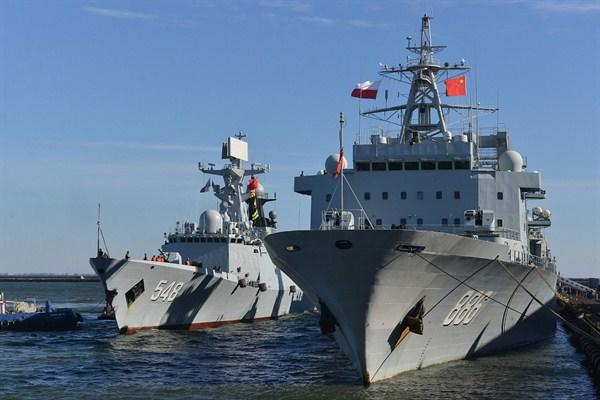 Once India's top envoy to its rival nuclear-armed neighbor, Parthasarathy continued, "Pakistan is an instrument used by China to contain India through supplies of weapons, missiles and even nuclear weapon designs." And he emphasized further while significantly downplaying Islamadad as a threat: "Pakistan, by itself, does not worry us. We can more than match and manage Pakistan."
…click on the above link to read the rest of the article…