Canadian Prime Minister Justin Trudeau, it seems, adheres to the principle of globalism, according to which the world is borderless, and the idea of sovereign nation-states is both reactionary and obsolete. In this borderless world, the governing body is the unelected, untransparent, unaccountable and deeply corrupt United Nations and its agencies, which possess the authority to legislate international law that is then enforced by member states.
The Global Compact for Safe, Orderly and Regular Migration is a document detailing the requirements for UN member-states to adopt as policy that amounts to unfettered global migration. Trudeau has bought into this UN agenda and has decided to impose it on the Canadian people without their prior knowledge or consent.
The Global Compact requires the media outlets of member-states to adhere to the objectives and refrain from any critical discussions of these objectives that would be deemed as not "ethical" and against UN norms or standards consistent with the ideology of globalism.
This helps to explain the Trudeau government's generous handout to the Canadian media. In this light, the $600 million can be viewed as a form of secretive soft control and censorship, ensuring that the Canadian press abides by the requirements of the Global Compact.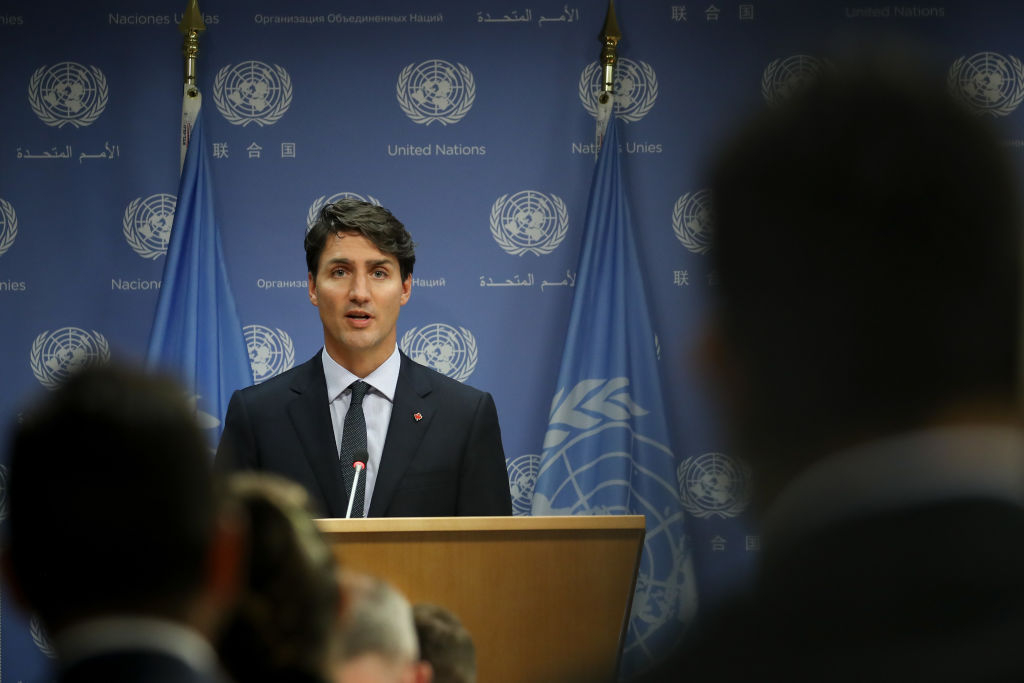 Canadian Prime Minister Justin Trudeau seems to adhere to the principle of globalism, according to which the idea of sovereign nation-states is both reactionary and obsolete. In this borderless world, the governing body is the unelected, untransparent, unaccountable and deeply corrupt United Nations and its agencies, which possess the authority to legislate international law that is then enforced by member states. Pictured: Trudeau holds a press briefing at the United Nations headquarters in New York City, September 21, 2017. (Photo by Drew Angerer/Getty Images)
…click on the above link to read the rest of the article…