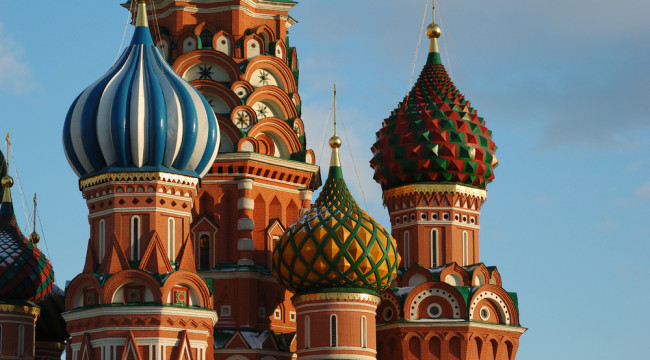 Russia's Putin has never taken his eye off the ball. His ambition is not global hegemony or European conquest. Putin seeks what Russia has always sought: regional hegemony and a set of buffer states in eastern Europe and central Asia that can add to Russia's strategic depth.
In Syria, Russia has the warm water port of Tartus — which is important when you consider that most Russian ports are ice-bound for months of the year.
It is strategic depth — the capacity to suffer massive invasions and still survive due to an ability to retreat to a core position and stretch enemy supply lines — that enabled Russia to defeat both Napoleon and Hitler. Putin also wants the modicum of respect that would normally accompany that geostrategic goal.
Understanding Putin is not much more complicated than that.
In the twenty-first century, a Russian sphere of influence is not achieved by conquest or subordination in the old Imperial or Communist style. It is achieved by close financial ties, direct foreign investment, free trade zones, treaties, security alliances, and a network of associations that resemble earlier versions of the EU
Russian military intervention in Crimea and eastern Ukraine is best understood not as a Russian initiative, but as a Russian reaction. It was a response to U.S. and U.K. efforts to attack Russia by pushing aggressively and prematurely for Ukraine membership in NATO. This was done by deposing a Putin ally in Kiev in early 2014.
This is not to justify Russia's actions, merely to put them in a proper context. The time to peel off Ukraine for NATO was 1999, not 2014.
The Russian-Ukraine situation is a subset of the broader U.S.-Russian relationship. Here, the opposition comes not just from domestic opponents but from the globalist elite.
…click on the above link to read the rest of the article…