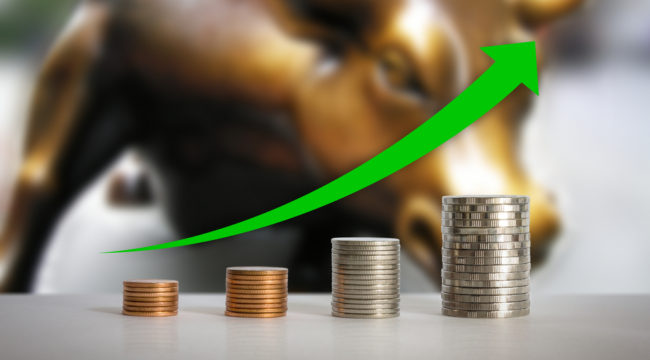 The Deep State is escalating its war on President Trump but the Wall Street partiers apparently couldn't care less. When the machines tagged 2402 on the S&P 500 yesterday, it was surely a historic case of "look ma, no hands!"
It's hard to imagine what more will be needed to ignite an eruption of fear and panic in the casino amidst Wall Street's record and wholly irrational state of somnolence.
After all, the Fed is sidelined and out of dry powder. The Red Ponzi is tottering. The U.S. retail sector is descending into an apocalypse. The giant auto bubble is fracturing. The Trump Stimulus is dead in the water, and Washington is heading for an extended stretch of complete dysfunction and acrimonious combat.
And if that isn't that enough to upset the applecart — there are a lot more headwinds coming down the pike.
But the point is the insane governance process in Washington, which is completely unhinged, is combined with a level of insane complacency on Wall Street. Which is literally off the charts.
It would be one thing if our current fantastically inflated financial markets were reflective of a gusher of private sector growth, investment and productivity. That is, something like a new gilded age of invention and raw capitalist energy like occurred in the 1880s or 1920s.
The opposite is more likely the case, however. We have a mutant outbreak of financialization, debt, falsified financial prices and biblical levels of speculation and money shuffling — artificial economic conditions which are absolutely dependent upon agencies of the state.
Without treasury bailouts and endless central bank credit infusions, today's massive financial bubbles would have splattered long ago.
…click on the above link to read the rest of the article…