Home » Posts tagged 'organization for economic cooperation and development'
Tag Archives:
organization for economic cooperation and development
Global growth is quickly plunging to levels not seen since the financial crisis as the risk of long-term stagnation has developed, according to the OECD's latest Economic Outlook.
The world economy is expected to grow at a decade-low of 2.9% this year and remain in a subdued range of 2.9% to 3% through 2021. Global GDP has quickly decelerated from peaking at 3.5% in 2018.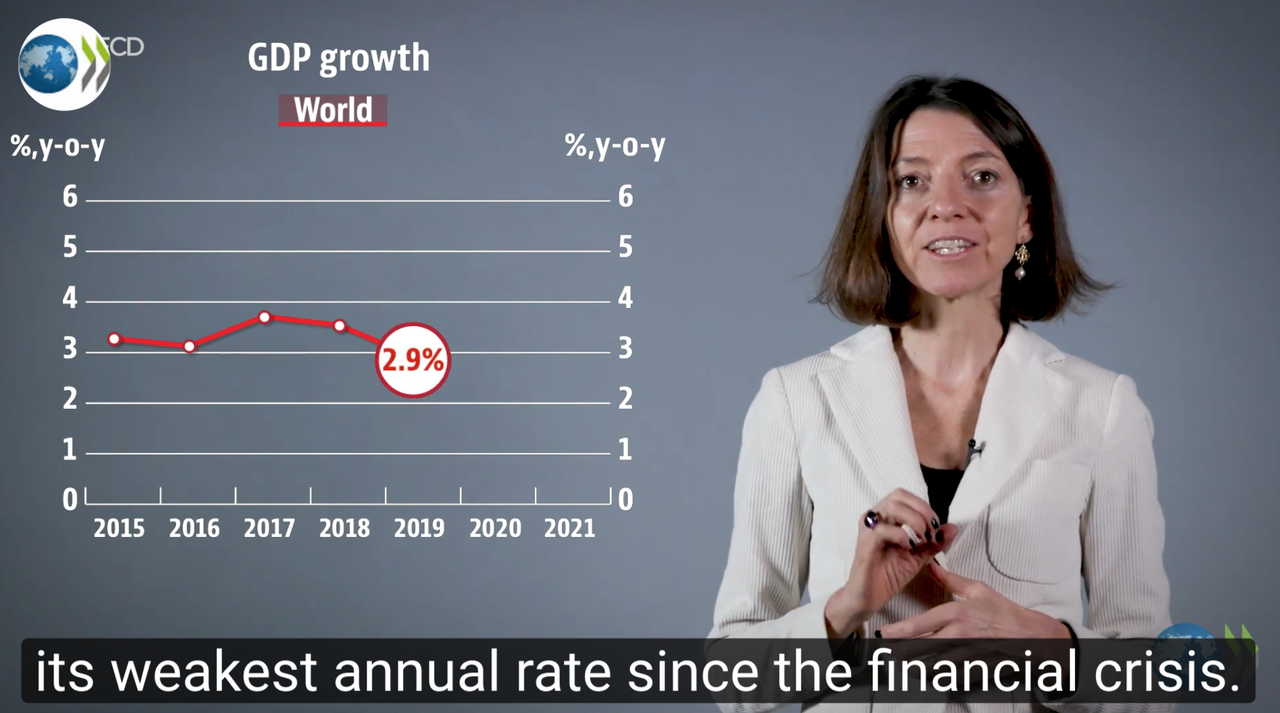 The Paris-based policy forum warned that several years of escalating trade disputes between the US and China have resulted in a synchronized global downturn that has pushed down global growth to alarming levels, not seen since the last financial crisis.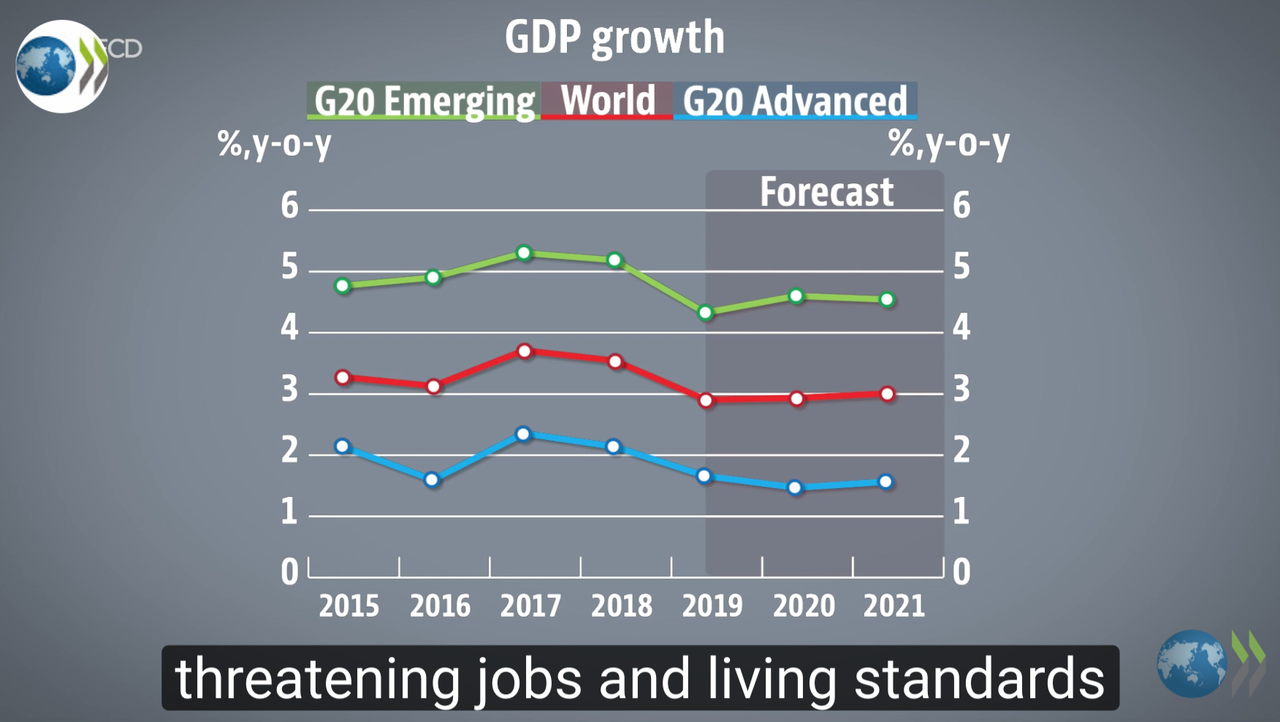 The fragility of the world has led to a cycle of vulnerability where a global trade recession could be imminent or has already arrived.
"The alarm bells are ringing loud and clear. Unless governments take decisive action to help boost investment, adapt their economies to the challenges of our time and build an open, fair and rules-based trading system, we are heading for a long-term future of low growth and declining living standards, "OECD Secretary-General Angel Gurría recently said.
OECD warns that China, the driver of global growth the bailed everyone out during the last financial crisis, might not be able to stimulate the global economy this time around as trade tensions soar and a rebalancing of the Chinese economy continues.
China will accept sub 6% GDP in 2020, as it's likely Beijing will not turn on its massive credit spigots anytime soon.
China's credit growth slowed more than expected in October to the weakest pace since at least 2017 as a continued collapse in shadow banking, weak corporate demand for credit, and seasonal effects all suggest that a rebound in the domestic and global economy aren't likely in the near term.