Home » Posts tagged 'cycles' (Page 2)
Tag Archives:
cycles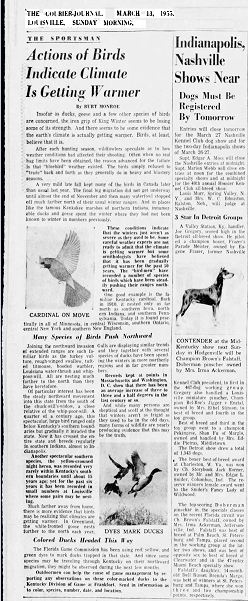 COMMENT: I really get annoyed by people who say well it has been warm here so what happens elsewhere is irrelevant. They are idiots and cannot see the whole and just want to blame humans for everything. I can see how our situation is hopeless when it comes to climate change.
All the best
JS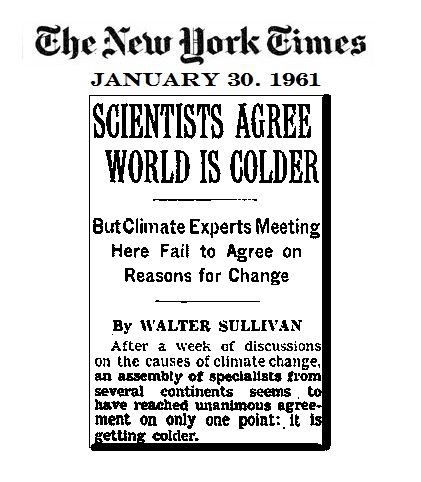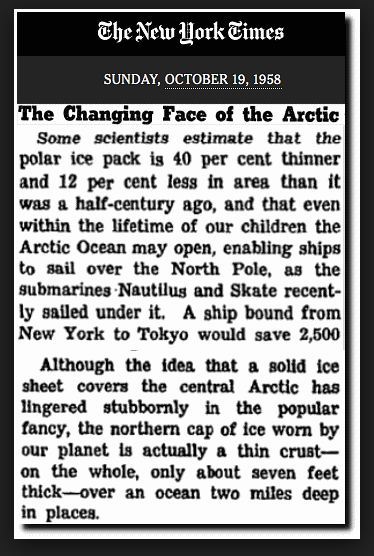 ANSWER: Very true. I got one email saying even though the death toll in Wales is double that of the previous year from extreme cold, it was warmer here in Canada so you are just wrong about everything. Such people are unable to divorce themselves from their bias. We have a serious climate change unfolding that cyclically is on time. Ever since 1895, the media has alternated reporting between global cooling and warming scares and many times they have even been overlapping. Here are accounts from the press reporting both global cooling and warming between 1955 and 1961. From 1895 until the 1930s the media peddled a coming ice age. From the late 1920s until the 1960's they warned of global warming. From the 1950s until the 1970s they warned us again of a coming ice age. This makes modern global warming the fourth estate's fourth attempt to promote opposing climate change fears during the last 100 years.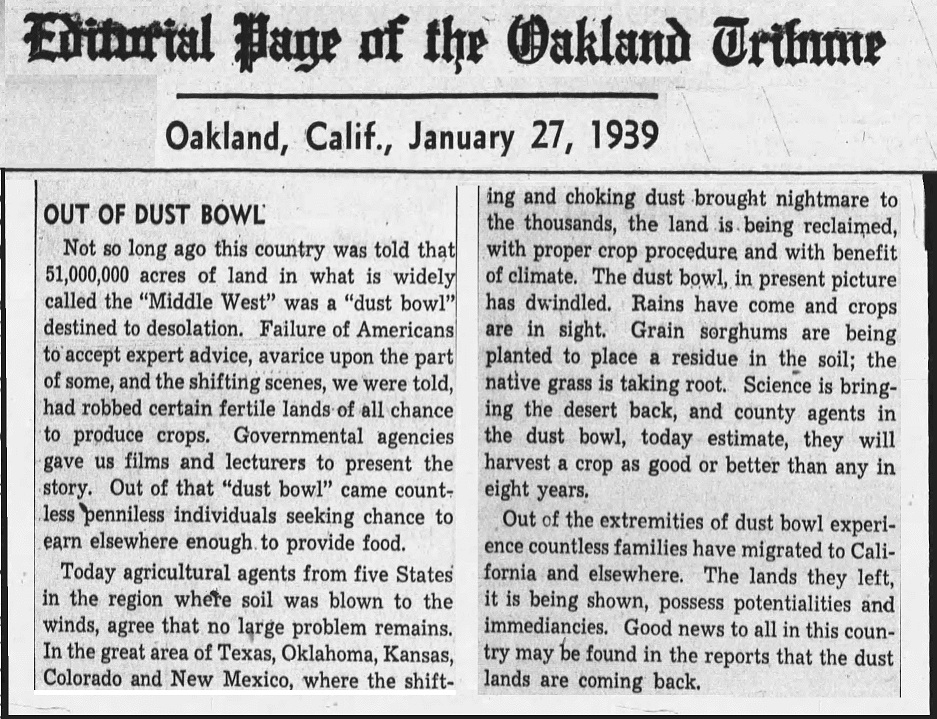 Then we have the diehard Global Warming crowd who refuse to ever consider that just maybe they may be wrong and are doing exactly the same thing I encountered when doing research on the Great Depression. Back then, the claimed that the DUST BOWL permanently destroyed the "Middle West" and that all the soil blew away so there would NEVER AGAIN be farming in America. ALL the government "expert advice" blamed the catastrophe on mechanized agriculture because tractors had been in use for only a couple of decades.
…click on the above link to read the rest of the article…