Home » Posts tagged 'Tess Pennington'
Tag Archives:
Tess Pennington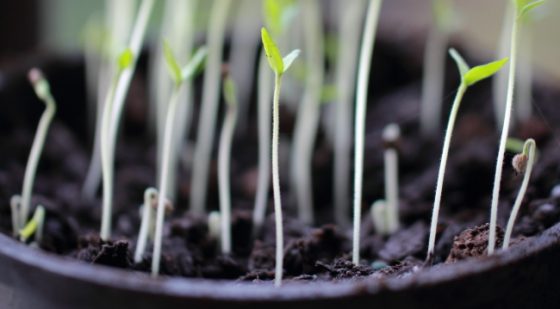 There is little more satisfying than getting to watch your newly planted seeds begin to emerge from the dirt. After one week goes by, you will begin to notice your seedlings are getting leggy and barely able to hold themselves up, If that happens, this guide will help you understand what went wrong and how to fix it.
Leggy plants tend to be weaker, and they often flop and fall over. They will also produce fewer flowers and create an untidy spindly appearance. There are problems with leggy plants too. For starters, they often can't stand up as well to natural occurrences such as wind and harsh rain. They will have a more difficult time growing up to be the strong plants we want them to be as well, and they tend to fall over enough that they become prone to diseases and pests that would otherwise not be a concern.
Why Do Plants Get Leggy?
There could be a few reasons, or all of the following combined could be an issue in making your plants too leggy:
Lack of sunshine – Usually, this is the culprit.  The natural reaction is for a plant to grow towards the light.  If there isn't enough light, the plant will stretch itself toward the light source in order to try to produce the necessary sugars to sustain itself. It accelerates its height in order to survive and as a result, you'll get some long and floppy seedlings.
Lack of moisture in the soil – Seedlings can also become leggy and grow weak if the soil (seed raising mix) dries out or is of poor quality. Dry soil keeps the seedlings from accessing the nutrients they require to grow strong stems and leaves.  This means they are literally starving.
…click on the above link to read the rest of the article…