All data below is based on the latest OPEC Monthly Oil Market Report.
All data is through October 2017 and is in thousand barrels per day.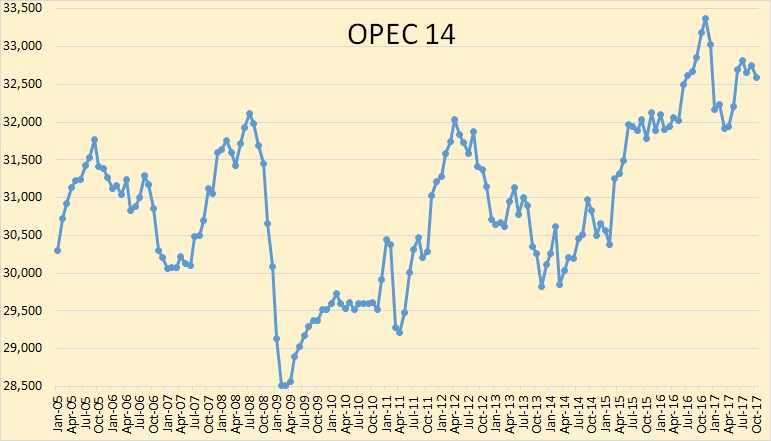 I have now included Equatorial Guneia although I only have data from January 2015 from OPEC's secondary sources. The January 2015 E. Guneia data was extended back to January 2005. I know this is inaccurate but production from E. Guneia is so small it will make little difference.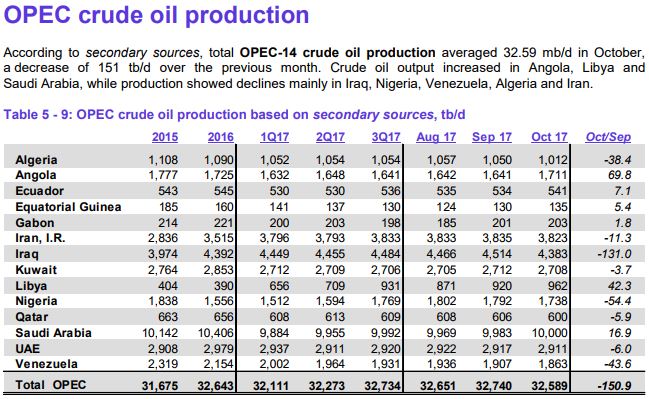 OPEC crude oil production dropped by 151,000 barrels per day in October.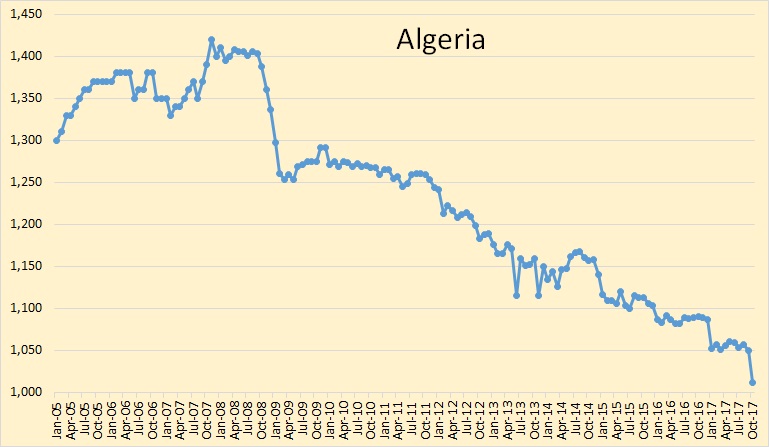 Algeria took a hit in October, down 38,400 bpd.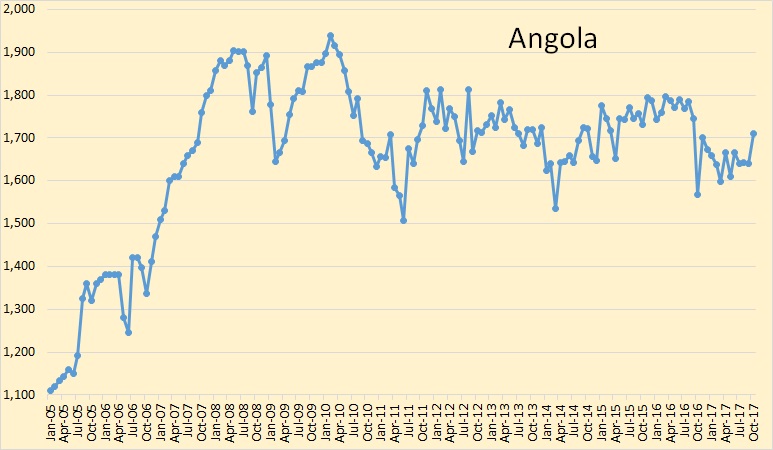 Angola was up almost 70,000 bpd in October.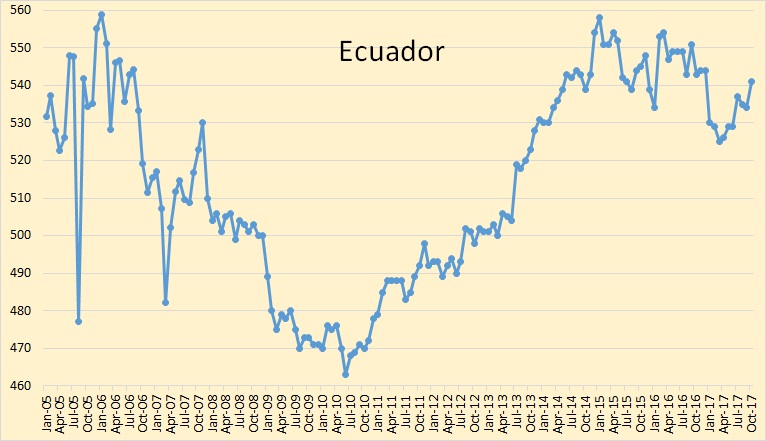 Not much is happening in Ecuador. They were up 7,100 bpd in October.
I do not have historical data for Equatorial Guinea. The OPEC MOMR gives average annual production data for 2015 and 2016 and quarterly data for the first two quarters of 2017. But now we will have monthly data from now on. However, they produce the least of all OPEC countries and their production will make little difference.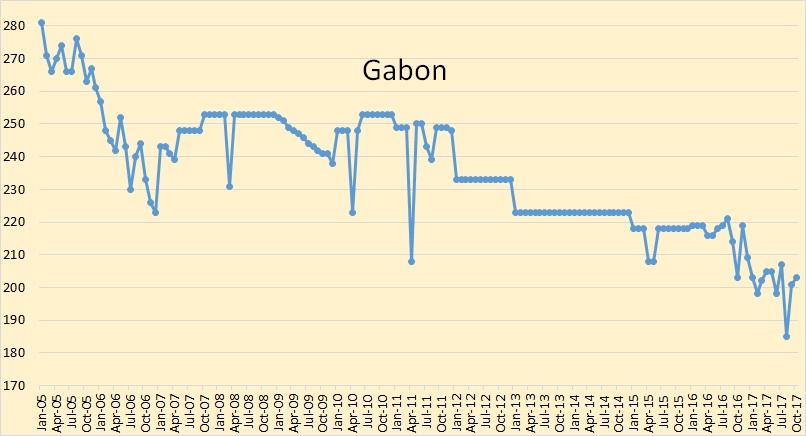 Gabon, another of the also-rans. Any change in their production will have only a small effect.
…click on the above link to read the rest of the article…