Home » Posts tagged 'martin armstrong'
Tag Archives:
martin armstrong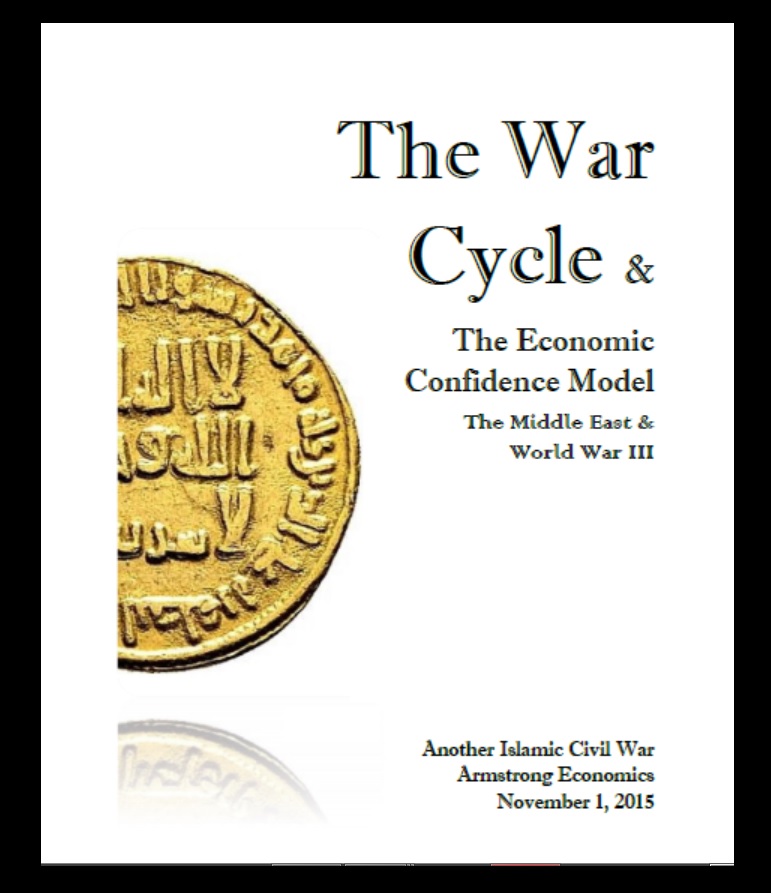 The interesting aspect of our war models has been that this cycle turned up in 2014 and we really do not reach the point of a major peak before 2022/2023. Back in 2015, we published a segment on the rising tensions that would emerge in the Middle East – the War Cycle. We warned about the division along the lines of religion in the Middle East which has pitted Saudi Arabia against Iran would become the major issue. As far as Israel was concerned, this would tend to turn up from January 10th, 2019, which is the conclusion of a 51.6-year wave from the 1967 6-Day war. Now the pieces are beginning to line up.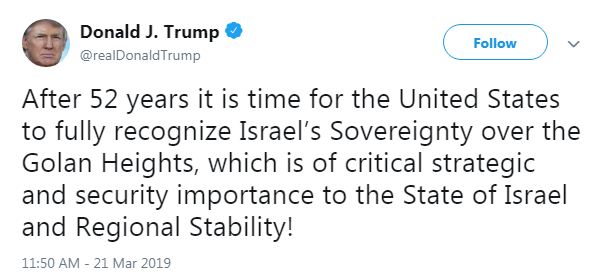 U.S. President Donald Trump's statement that "it is time for the United States to fully recognize Israel's sovereignty over the Golan Heights" received an enthusiastic welcome in Israel. Prime Minister Benjamin Netanyahu, was boosted in his position in the upcoming April 9th elections. He said he welcomed this "Purim miracle." His rival Benny Gantz, whose party's leading lights helped push for American recognition of the Golan's annexation, said in a statement that Trump was cementing his place in history as a true friend of Israel.
That Netanyahu and Gantz were both delighted no doubt. The annexation of the Golan and the settlements established there enjoy widespread support in Israel. Ever since the Yom Kippur War of 1973, Syria has refrained from any attempt to recover the Golan by force. After 51.6 years, even the Druze residents of the northern Golan had accepted Israeli rule without rebelling. Naturally, Syria slammed Trump's statement that it was time to recognize Israeli sovereignty over the Golan Heights as "irresponsible" remarking that it confirms "the blind bias of the United States to the Zionist entity."
…click on the above link to read the rest of the article…