Rather than be seen to be further enriching the rich, I think central banks will start closing the "free money for financiers" spigots.
Take a quick glance at these charts of the Federal Reserve balance sheet and bank credit in the U.S. Notice what happened to bank credit after the Fed "tapered" and stopped expanding its balance sheet?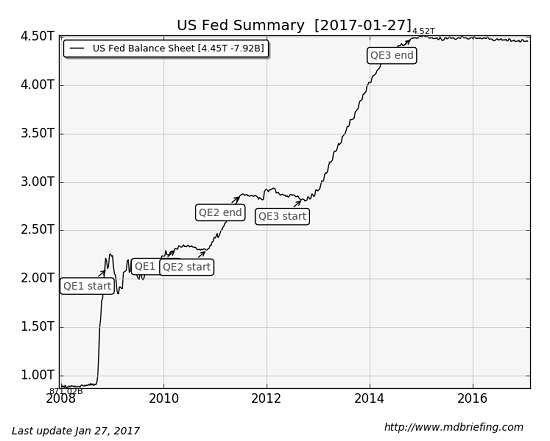 Bank credit exploded higher: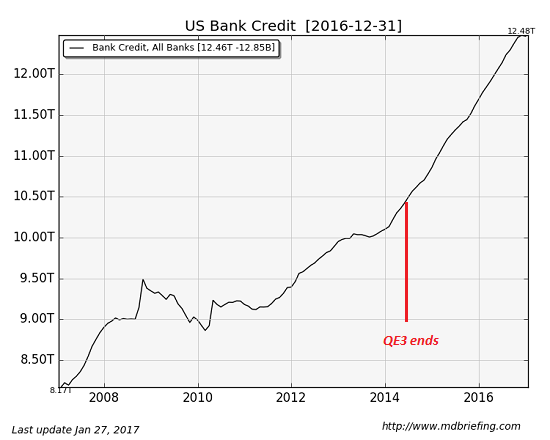 Now look at corporate profits: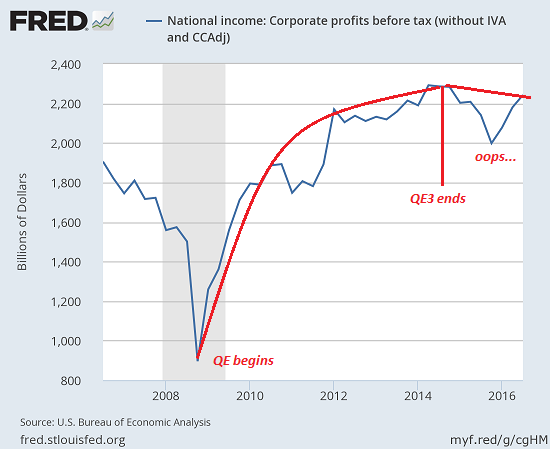 Once the Fed ended its $3.7 trillion "experiment" of vastly expanding its money-creation and bond-buying in early 2014, what happened to bank credit? Bank credit had expanded by a bit over $1 trillion in the early years of the Fed's quantitative easing, but it really took off after QE3 ended, soaring roughly $2 trillion.