Sydney must be the only city in the world which closes its most modern heavy rail tunnel, 12.5 kms, designed for its ubiquitous double deckers and used by long distance commuters for an unacceptable long period of 7 months, only to be downgraded to narrow body, seat starved single deck trains, incompatible with the whole of Sydney's rail system and touted to the public as a "metro".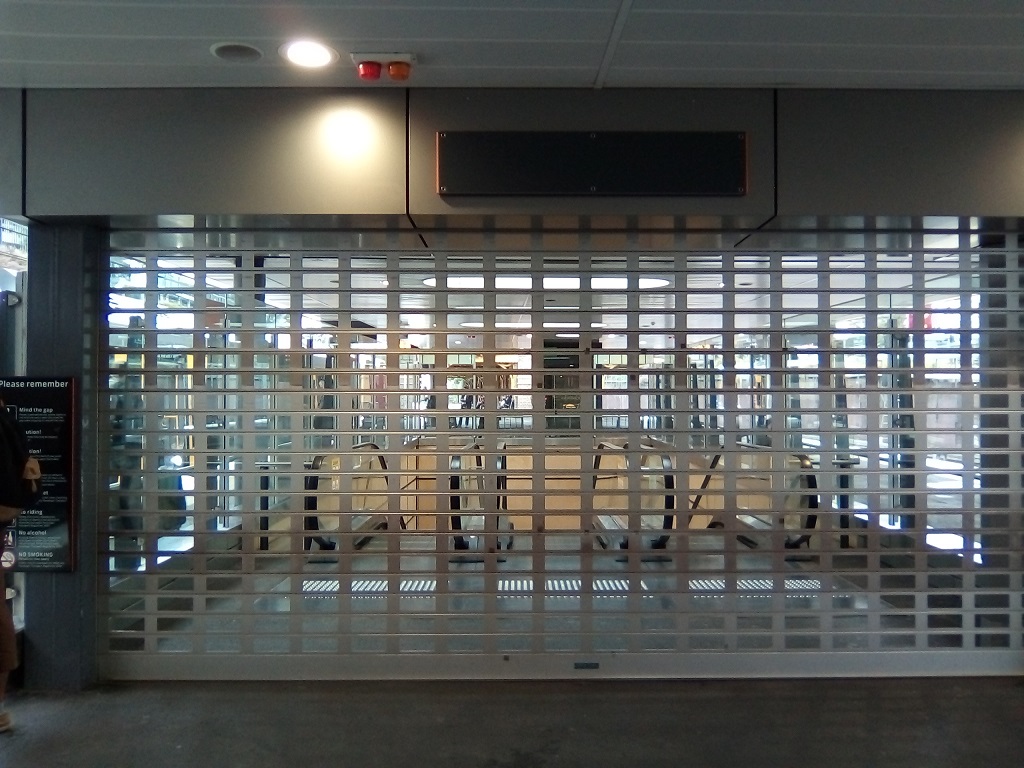 Fig 1: Escalators to underground platforms 5&6 at Epping station in early October 2018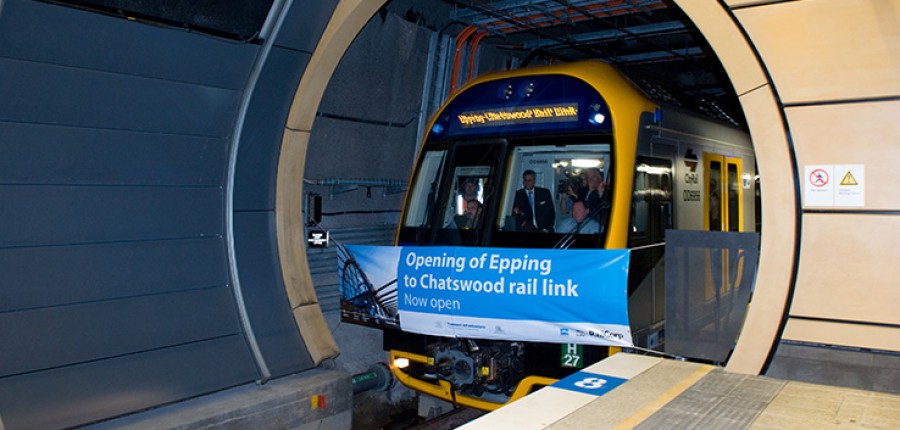 Fig 2: First train in Epping – Chatswood tunnel, was not missed by then Premier Rees
The rail tunnel was opened in Feb 2009, 10 years after it was first announced in the Action for Transport 2010 plan. It was in operation for just 9.5 years. That is the life-span of Sydney's rail infrastructure.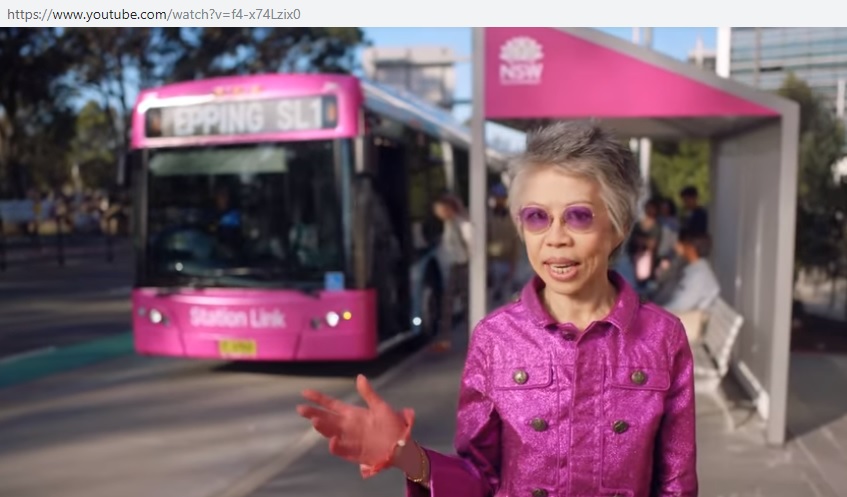 Fig 3: NSW government's promotional video
The NSW government's propaganda machinery even had to employ a well-known TV presenter to sell their replacement bus services to frustrated passengers. Here is the bus job ahead: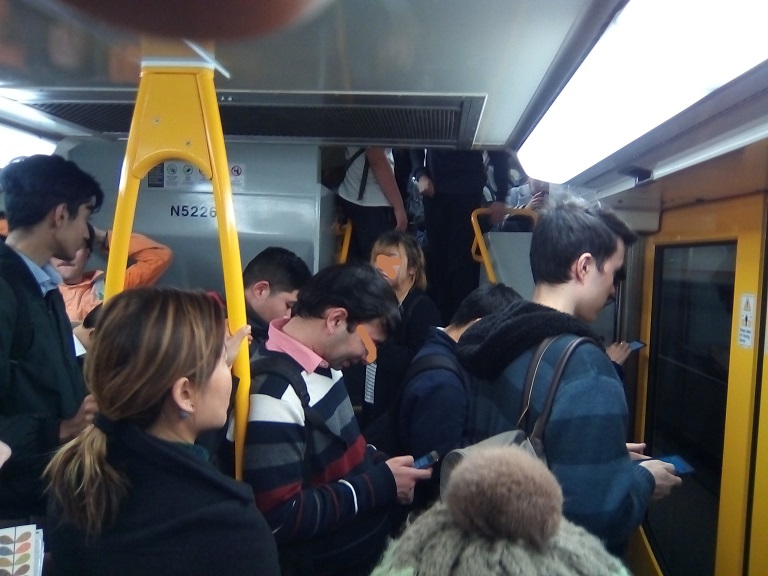 Fig 4: Standing only in a 17:30 double decker to Epping via Macquarie Park in July 2018
This article continues research done 4 years ago:
4/1/2015 Sydney mismanages transition to driver-less single deck trains (part 2)
30/12/2014 Sydney plans to dismantle rail infrastructure built just 6 years ago (part 1)
Would the government even dare to think closing the Lane Cove road tunnel which runs parallel to the rail tunnel, for that period? Not much public resistance was put up against the rail tunnel closure. After 20 years of 2 consecutive governments back-flipping on various permutations of rail links in Sydney's North-West, the electorate has obviously resigned, knowing that the opposition is just as bad as the government of the day. In a certain sense Sydney's rail planning seems to mirror the revolving door syndrome of Federal politics on climate change and renewable energy.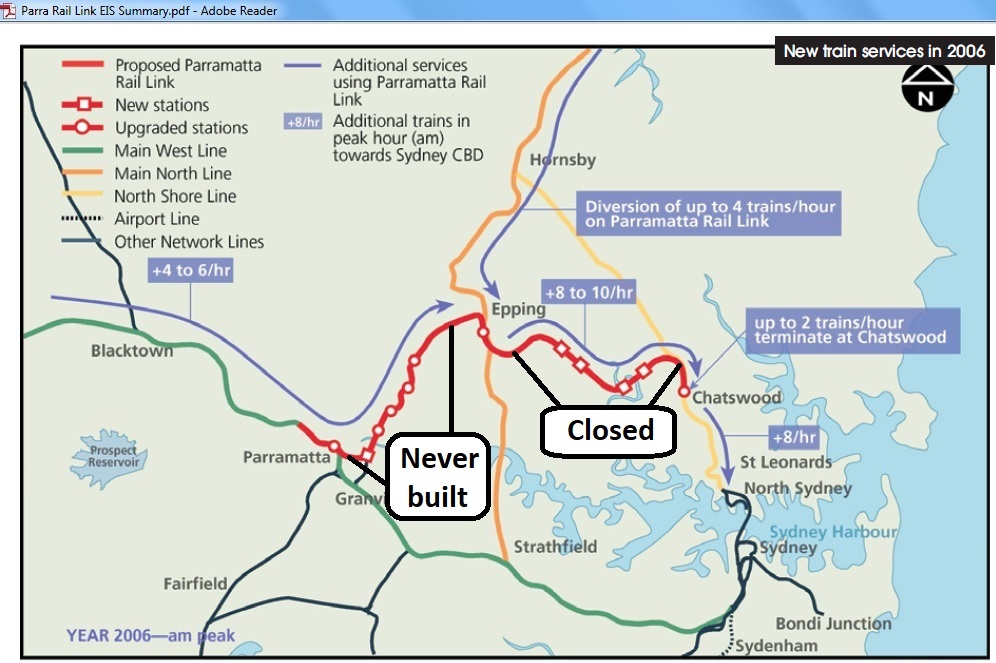 …click on the above link to read the rest of the article…