South China Sea: 'Leave immediately and keep far off'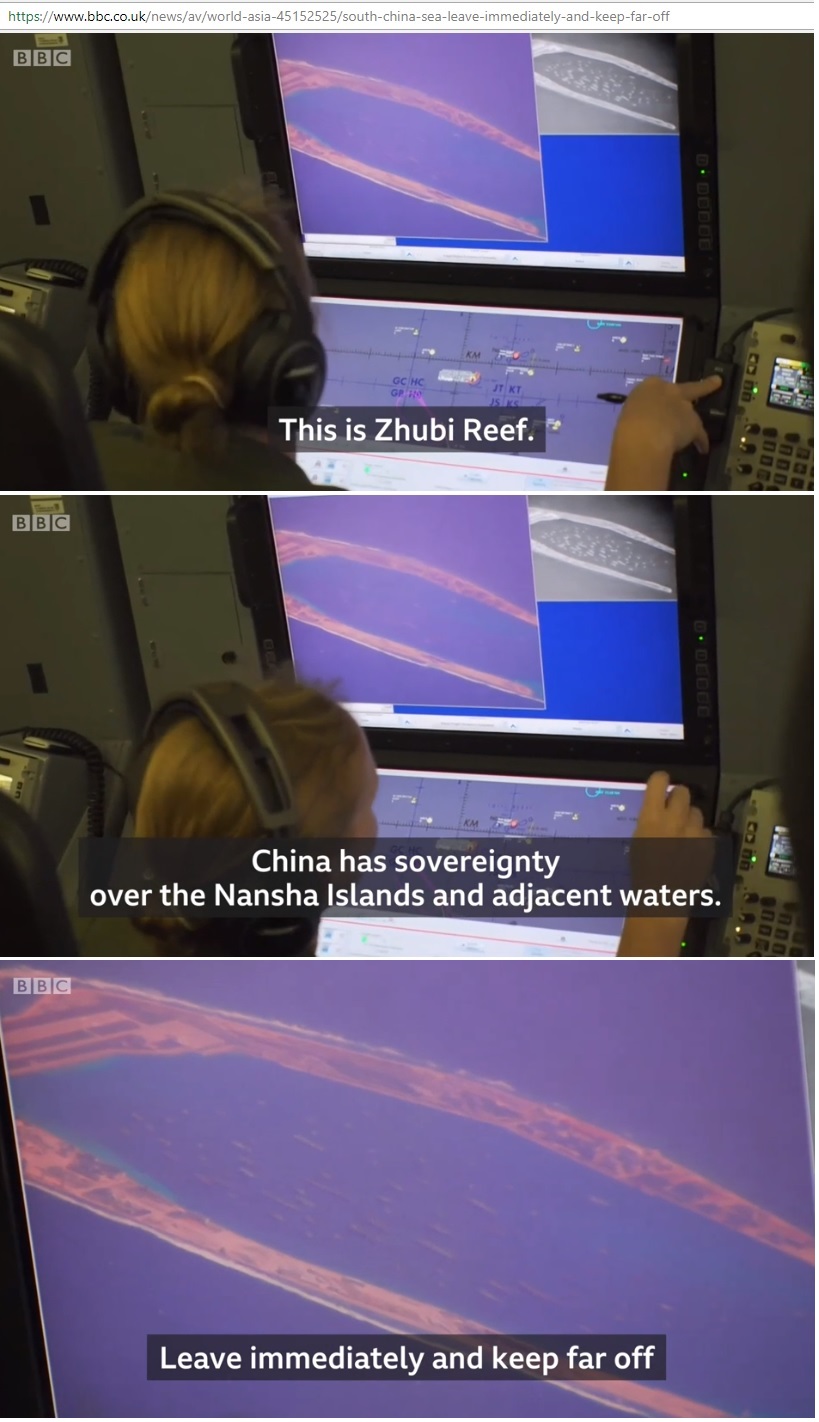 Fig 1: U.S. Navy P-8A Poseidon reconnaissance plane overflying disputed Spratly islands
11/8/2018
https://www.youtube.com/watch?v=dodbqgKn8js
https://www.bbc.co.uk/news/av/world-asia-45152525/south-china-sea-leave-immediately-and-keep-far-off
Fig 2: Subi reef location in the South China Sea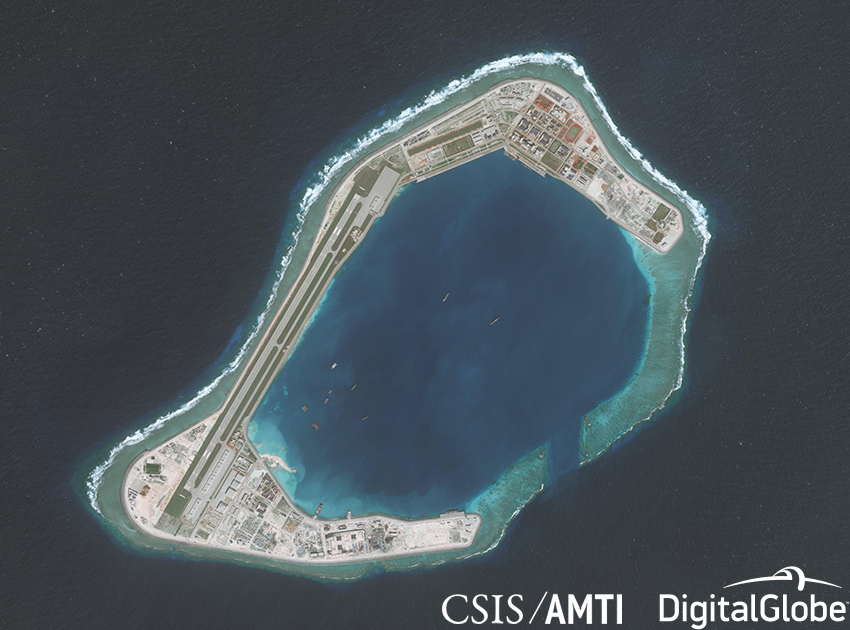 Fig 3: CSIS image of Subi reef low tide elevation (976 acres reclaimed). https://amti.csis.org/subi-reef/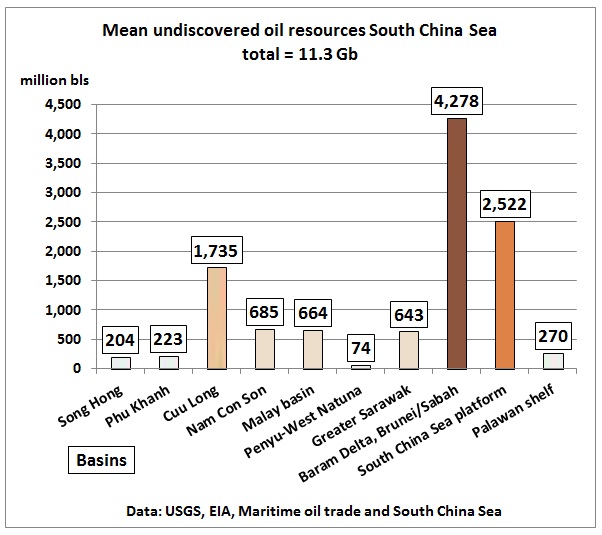 Fig 4: USGS 2010 assessment of undiscovered oil resources
https://pubs.usgs.gov/fs/2010/3015/pdf/FS10-3015.pdf
According the USGS there is not much oil in the South China Sea. China is securing its oil supply routes as future oil imports are going to increase after production peaked 2010-2015.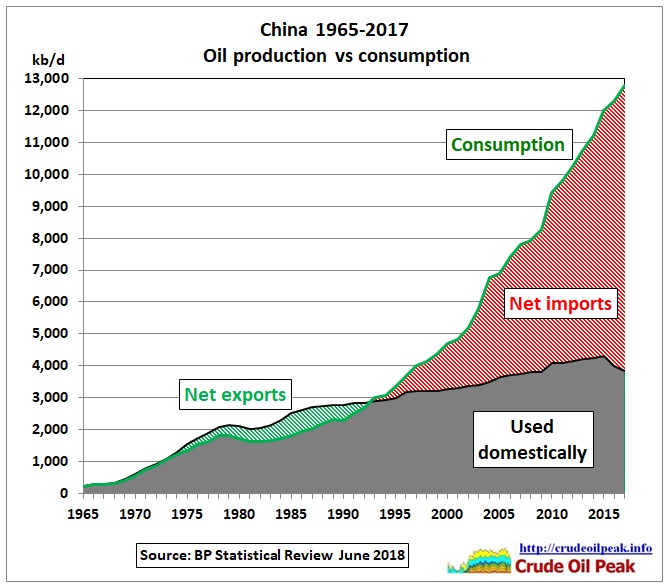 On average, Chinese oil consumption grew exponentially (!) between 1982 and around 2010 at 6.5% pa. In some years, there were huge variations around this trend. For example in 2004 oil consumption increased by almost 1 million barrels/day, 500 kb/d above the long term trend. This spike was caused by additional fuel oil needed for back-up power generators as there were wide spread power shortages. In the following (Katrina) year 2005 consumption growth dropped to just 150 kb/d as fuel shortages started.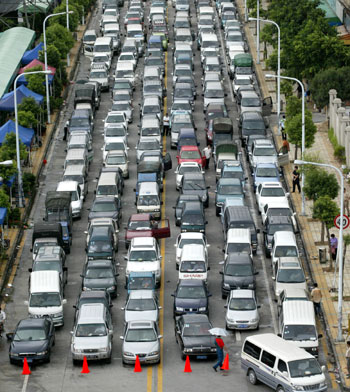 Smoke and Mirrors in China's Oil Statistics
June 2008
In recent years, oil product shortages in China have frequently caught the attention of the world. In August 2005, China's southern manufacturing heartland of Guandong was plagued by closed service stations, fuel rationing and hours-long gas queues, and authorities were forced to send thousands of police to petrol stations in Guangzhou to prevent massive social unrest as drivers scrambled to fill their tanks (Wall Street Journal, August 19, 2005). In May 2006, a diesel shortage hit Guangdong again and lasted for half a month until a 270,000 ton emergency stock of gasoline and diesel fuel were allocated to the local market by China National Petroleum Corporation (CNPC) and China Petroleum and Chemical Corporation (Sinopec) (Xinhua News Agency, May 23, 2006). 
…click on the above link to read the rest of the article…