Nothing beats the summer heat like a fresh cucumber from the garden. These sun-loving vegetables are great for first-time gardeners and easy to grow.
Pickling cucumbers, like Boston Picklers are prolific when they get going and are perfect for canning, but slicing cucumbers are best for salads. Did you know that cucumbers have electrolytes and are high in potassium? So they're a wonderfully refreshing snack to help you beat the Summer heat!
Here are some cucumber growing facts:
For one person, plant two to three plants in the garden.
On average, one cucumber plant produces two to three pounds of fresh cucumbers.
For square foot gardeners, all you need are two plants per square foot.
Did you know you can grow cucumbers inside for year-round cucumbers? Planting in a greenhouse or area of the home where cross-pollination cannot take place is best.
Growing Tips for Lots of Cucumbers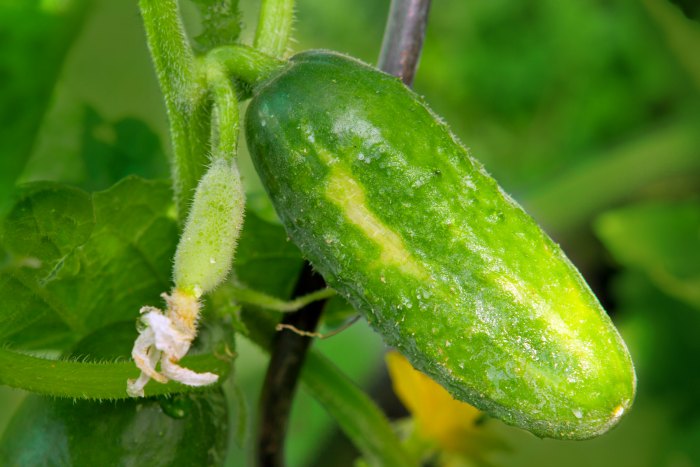 There are two methods you can use to grow cucumbers:
Starting cucumbers indoors
Cucumbers can be started indoors in peat pots or small flats and transplanted in a few weeks to the garden. The best time to start seeds is three to four weeks before the last frost. Plant 1 seed per pot in moist soil and place in a sunny window. Seeds should emerge within a few days. Give cucumbers plenty of sun and lots moisture until 3-4 true leaves grow. Begin hardening off cucumber plants by setting them outside for a few hours each day until they are used to extended hours of sunlight.
When young plants are ready to be moved to the garden, wait to plant in the ground until soil temperatures reach 70 degrees F and take extra care to protect young cucumbers from frost.
Directly sow seeds in the garden
…click on the above link to read the rest of the article…