All OPEC data below was taken from the April issue of The OPEC Monthly Oil Market Report. The data is through March 2018 and is thousands of barrels per day.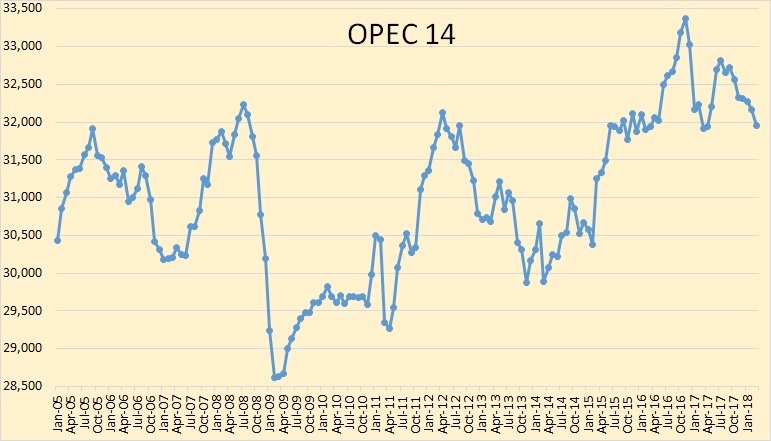 OPEC crude oil production dropped just over 200,000 barrels per day in March. They are now just over one million barrels per day below their fourth-quarter 2016 average.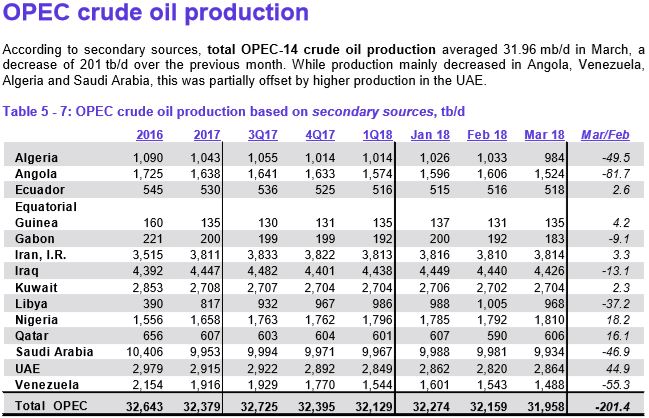 Only the UAE showed any significant gain among OPEC members.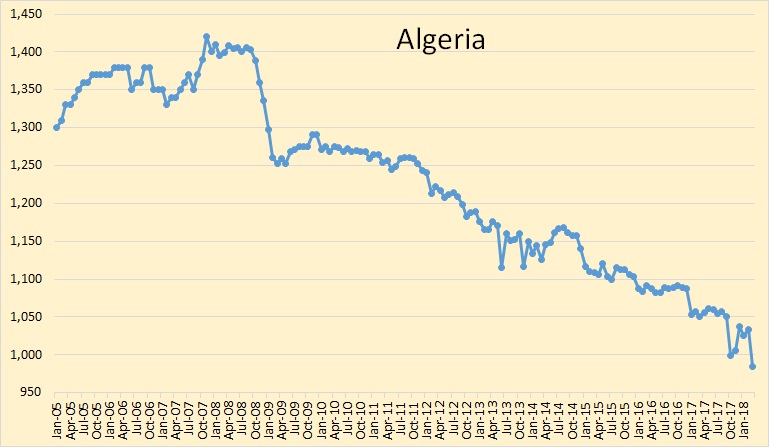 Algeria took a hit in March, down almost 50,000 barrels per day. They reached a new low of under 1,000,000 barrels per day.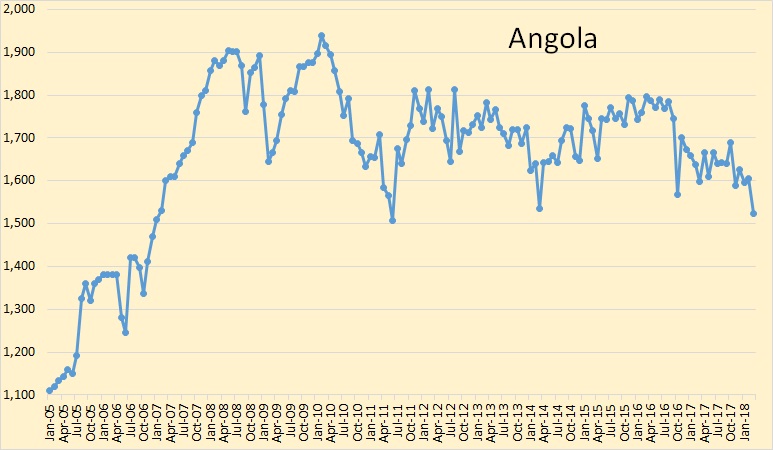 Angola took the biggest his of all OPEC nations in March. They dropped 82,000 barrels per day to reach their lowest level in almost 7 years.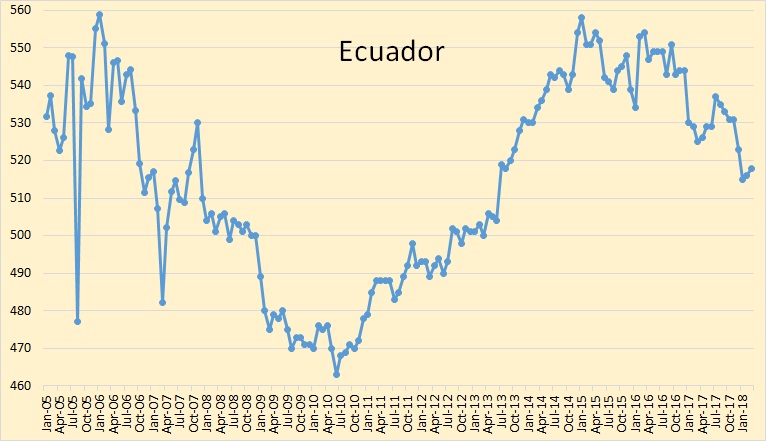 Ecuador has slowed their decline during the last two months.
…click on the above link to read the rest of the article…