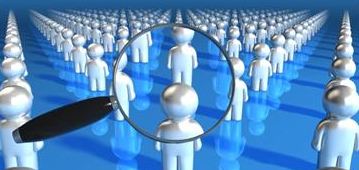 QUESTION: Has the world lost sight of what is a Protection Priority??
Equifax CEO Richard Smith Resigns after Backlash Over Massive Data Breach Equifax that compromised the PERMANENT data (SOCIAL SECURITY NUMBERS ) of 143 million Americans. AND IS REWARDED $18.4 million. (including a $7.6 million bonus.)
Facebook CEO Mark Zuckerberg has to testify next week on Capitol Hill regarding recent revelations about uses of people's data (where they shop, eat, play) that they made public in the first place.
What are our security priorities??
MG
ANSWER: Our entire loss of privacy rights should be a major class action lawsuit. To sign up for anything, they have tremendous detailed legal agreements where effectively you waive all your rights to privacy. It is a situation where UNLESS you waive your rights, you cannot participate in the digital world. My personal legal theory is straightforward. I will be glad to help any law firm that wishes to bring such an action. You CANNOT possibly waive any Constitutional right whatsoever BECAUSEsuch an act of waiver means that every person in this country, even if not a citizen, can constructively amend the Constitution. That means the Constitution is a scrap of paper with no substance. The only authority to amend anything in the Constitution remains Article Five and that requires two-thirds of Congress to vote for such a change.
Constitution Article Five

The Congress, whenever two thirds of both houses shall deem it necessary, shall propose amendments to this Constitution, or, on the application of the legislatures of two thirds of the several states, shall call a convention for proposing amendments, which, in either case, shall be valid to all intents and purposes, as part of this Constitution, when ratified by the legislatures of three fourths of the several states, or by conventions in three fourths thereof, as the one or the other mode of ratification may be proposed by the Congress; provided that no amendment which may be made prior to the year one thousand eight hundred and eight shall in any manner affect the first and fourth clauses in the ninth section of the first article; and that no state, without its consent, shall be deprived of its equal suffrage in the Senate.
…click on the above link to read the rest of the article…