Economies and markets may already be plunging off a cliff.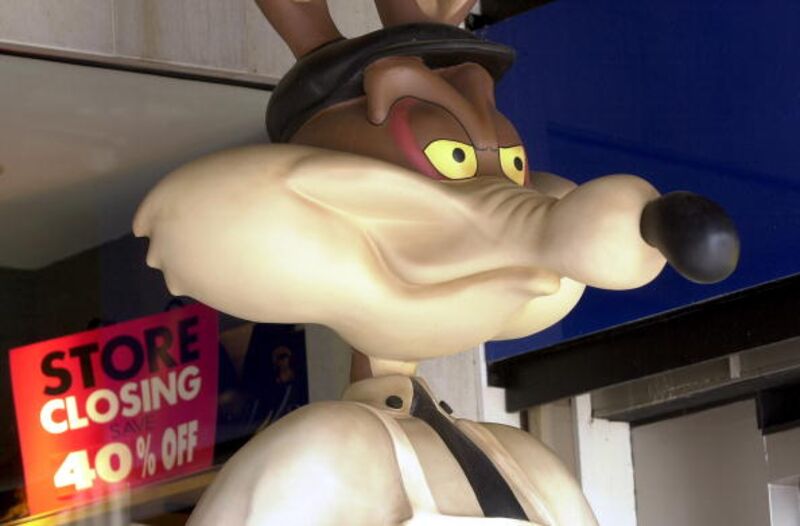 Our prediction last year of a global growth downturn was based on our 20-Country Long Leading Index, which, in 2016, foresaw the synchronized global growth upturn that the consensus only started to recognize around the spring of 2017.
With the synchronized global growth upturn in the rearview mirror, the downturn is no longer a forecast, but is now a fact.
The chart below shows that quarter-over-quarter annualized gross domestic product growth rates in the three largest advanced economies — the U.S., the euro zone, and Japan — have turned down. In all three, GDP growth peaked in the second or third quarter of 2017, and fell in the fourth quarter. This is what the start of a synchronized global growth downswing looks like.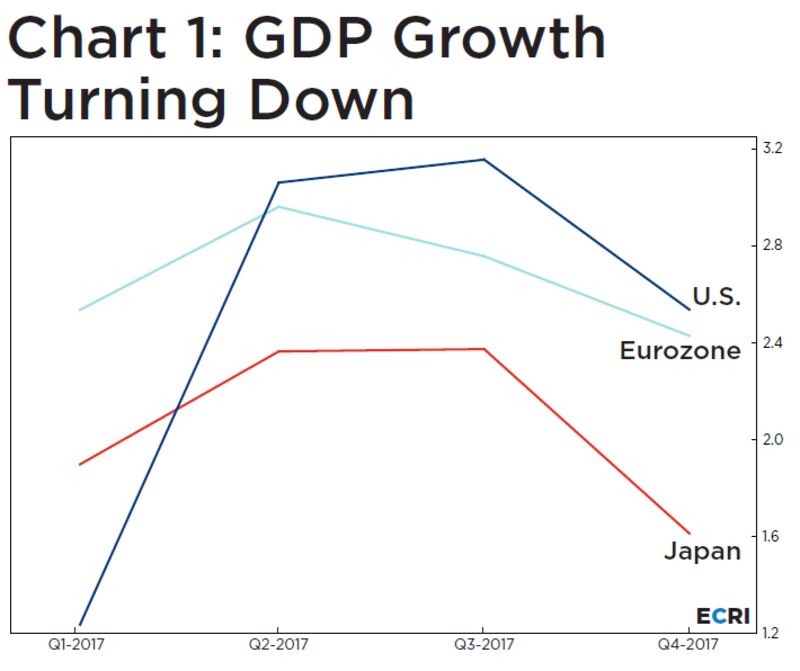 Still, the groupthink on the synchronized global growth upturn is so pervasive that nobody seemed to notice that South Korea's GDP contracted in the fourth quarter of 2017, partly due to the biggest drop in its exports in 33 years. And that news came as the country was in the spotlight as host of the winter Olympics.
Because it's so export-dependent, South Korea is often a canary in the coal mine of global growth. So, when the Asian nation experiences slower growth — let alone negative growth — it's a yellow flag for the global economy.
The international slowdown is becoming increasingly obvious from the widely followed economic indicators. The most popular U.S. measures seem to present more of a mixed bag. Yet, as we pointed out late last year, the bond market, following the U.S. Short Leading Index, started sniffing out the U.S. slowdown months ago. Specifically, the quality spread — the difference between the yields on junk bonds and investment-grade corporate bonds — has been widening for several months.
…click on the above link to read the rest of the article…