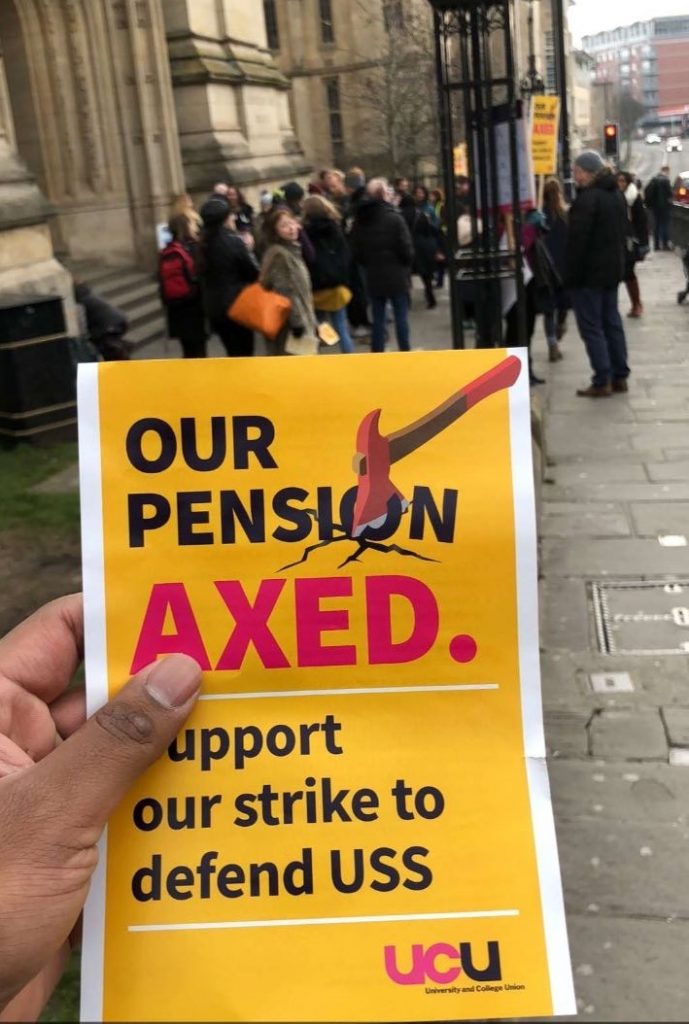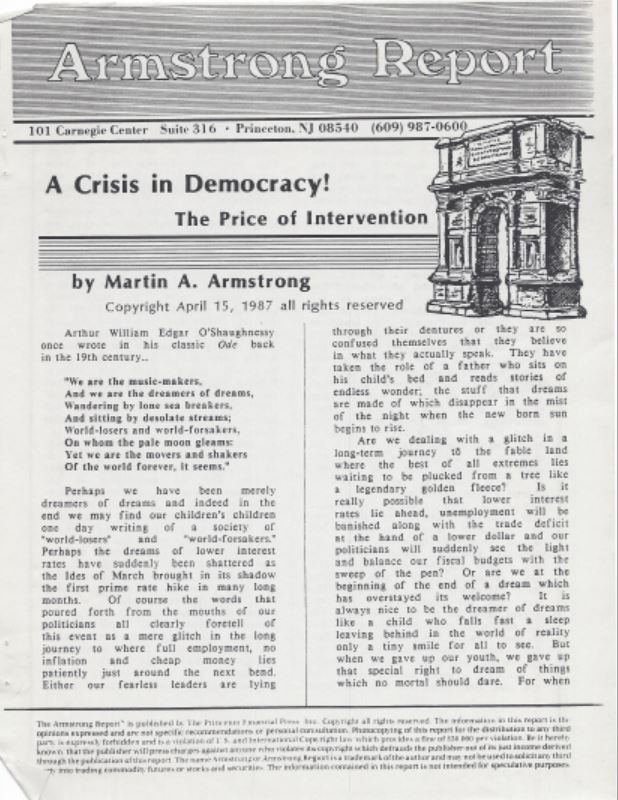 I have been warning that we are in the midst of (1) collapse in democracy as the bureaucracy attempts to ensure they get their's, (2) the collapse of socialism, which is the implosion of social programs, and (3) the collapse of pensions set in motion by the artificially low-interest rates for the past 10 years.
Once we entered this Private Wave in 1985, we have begun the Crisis in Democracy where career politicians are the hallmark of how empires, nations, and city-states come to a dramatic end.
With each passing day, we read about another pension crisis in some municipal government or system. Now across the UK teacher/lectures began a month of student disruptions over the proposed changes in their pensions plans. The strikes have even produced refund claims by students over missing tuition time. This is the collapse not of Capitalism, but Socialism as all the promised benefits cannot be provided.
The pension system has a £6bn deficit and thus there is no choice but to cut. Some 61 universities are being affected with many teachers/lecturers simply walking-out leaving the students with no education. The teachers/lecturers voted to strike and now it has gone on for some two weeks. The assumed they would strike and the money would fall from heaven. That has not been the case.
Individually, universities pay into a pool called the Universities Superannuation Scheme. That fund is then managed by a professional Fund Management team that produces a return annually. The investment returns, future contributions, and management costs should then be calculated and projections given at every management meeting between the two (Fund Managers and the administrators of the USS).
…click on the above link to read the rest of the article…